Worker is in hospital for multiple surgeries and faces 'long road to recovery'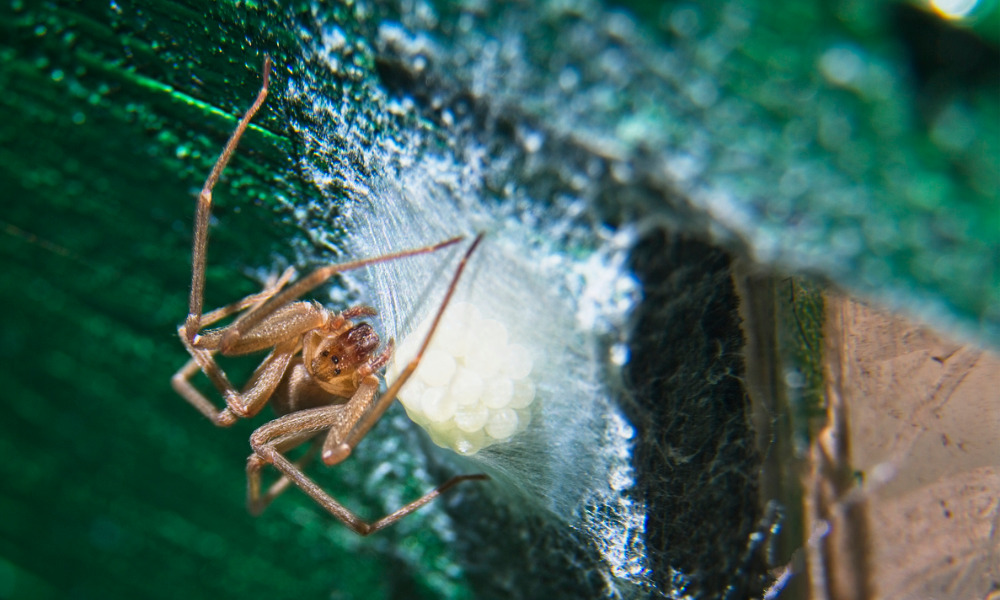 Another crew member working on the film "Rust" has been injured, and could lose his arm following an incident at work.
Jason Miller, a lamp operator and pipe rigger, was working to wind down production when he was bitten by a brown recluse spider, according to the fundraiser organized by the Miller family and posted on GoFundMe.
"In a matter of days, he experienced severe symptoms including necrosis of his arm and sepsis. He has been hospitalized and endured multiple surgeries each day as doctors do their best to stop the infection and try to save his arm from amputation," according to the Miller family.
Miller is being treated at Lovelace Medical Center in Albuquerque, NM.
"It will be a very long road to recovery for Jason if the medical team at Abq Lovelace is able to save his arm. If under worse circumstances he loses his arm, this is a life-changing and devastating event for Jason and his family," according to the GoFundMe post.
The fundraiser aimed to raise $5,000. It had received a total of $12,422 as of writing.
Comments
"We do not comment on individual members of the cast and crew's private matters," said a spokesperson for the Rust producers, including actor Alec Baldwin, according to reports from Sky News and Mercury.
The incident happened after a "prop" firearm discharged by "Rust" actor Alec Baldwin misfired, killing Halyna Hutchins – a cinematographer – and injuring the film's director, Joel Souza. Later, a Toronto-based head armourer noted that there is "no reason whatsoever" to have live ammunition on a movie set.
Meanwhile, other stakeholders also expressed their concern for Miller.
"An awful situation with a brown recluse spider bite during wrap out of Rust. This time just an accident- doesn't seem to be due to negligence. Poor brother had a 9/10 chance of it being mild, but got unlucky with it becoming necrotic. They're fighting to save his arm," said Loren Felix Kelly, who works with the union IATSE Local 488, via Facebook. "Stay safe, kin. I wonder if an incident report was made and if workers comp will help with the treatment. Remember to always report an injury, even if it seems like nothing."
"This is definitely a recordable incident in my opinion, worker's compensation insurance should cover him," said Rickey Lepinski, who works with Starsite Safety and Compliance and IATSE Local 488 Studio Mechanics of the Pacific Northwest.
Spider
The brown recluse spider is known to occur in eastern New Mexico, along the Pecos river valley and east to Texas, according to the Museum of Southwestern Biology.
Though brown recluse bites are rare, their venom is dangerous. Bites usually result in skin lesions that do not heal for long periods of time. Secondary bacterial infections are another threat to bite lesions, it says.
"I have been bitten by spiders several times on the job. A brown recluse once when I was younger. I was lucky [though]. This is no joke," said Michael Vincent, who works with Goodnight Charlie, IATSE Local 205 - Austin Texas and Stage Alliance.