Company fined five figure sum after worker came in contact with a machine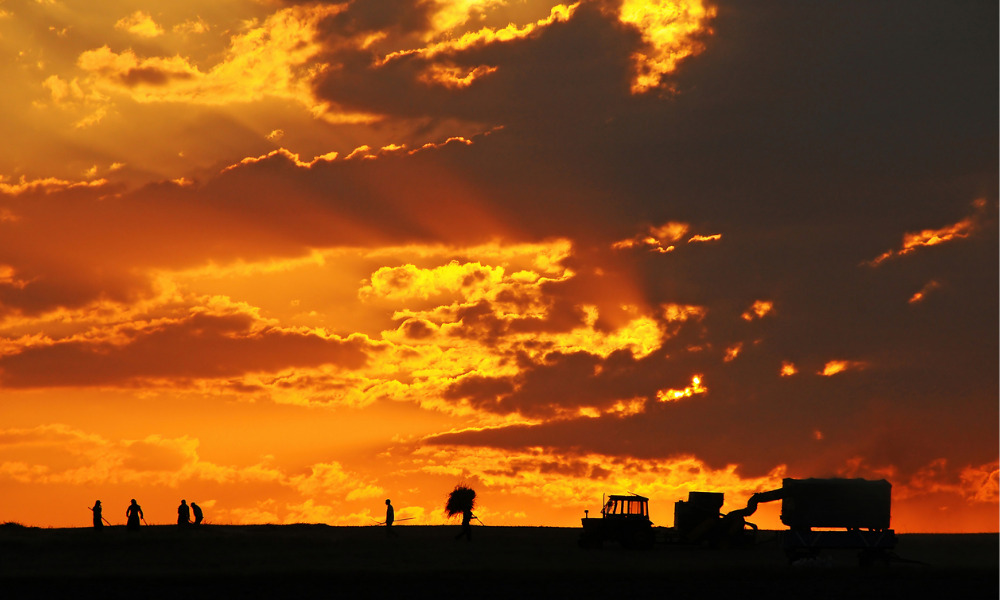 Saskatchewan employer Jimlee Farms Ltd. has been fined $80,000, including a surcharge of $22,857, after one of its workers was killed in a workplace incident.
The incident took place on Nov. 19, 2020, when Jesus Heinar Zavala Guevara – a temporary foreign worker from Veracruz, Mexico – was running some feed barley through a mill powered by a tractor.
Nobody was there to directly witness what happened, but a Feb. 17 decision issued by Fort Qu'Appelle Provincial Court Judge Kevin Lang noted that his clothing caught up by a machine that was missing the guard to protect him, according to a report from Regina Leader-Post.
The PTO shaft running from the tractor to the mill had no guard on it, and it appears Guevara's clothes got snagged by it as he was attempting to inspect the process. His clothes ended up wrapped around the shaft several times and his hands and face "came into contact" with gears and a chain driven by the machine, according to a report.
When Guevara was found, the tractor was no longer running and had possibly stalled, the decision states.
An Occupational Health and Safety (OHS) investigation couldn't determine how long the guard had been missing. "Asphyxiation secondary to chest compression" is likely the cause of death,m according to an autopsy.
The employer pleaded guilty to failing to provide an effective safeguard on a dangerous moving part of the machine, contrary to the Occupational Health and Safety (OHS) Regulations, according to the report.
The owners and a manager attended court, and the corporation's lawyer said the "employer family" had taken full responsibility. The family offered condolences and is "extremely remorseful," the decision reads.
Jimlee Farms paid for the foreign workers who were "associated" with Guevara to fly home, and paid for the transport of the man's body. The employer also paid Guevara's family $20,000 "to assist with any immediate economic impact to the deceased's family," according to the report.
The corporation also agreed to take steps to improve the safety of its operation, including translating all safety notices into Spanish.
Previously, Alberta employer Grove RV and Leisure Inc. was fined $185,000 for the fatal injury one of its workers sustained in the workplace. Ontario employer Triple M Metal Corp was also fined $120,000 after one of its workers was critically injured in a rail car collision.