More than two million dollars in contribution funding to Canadian railways available to stakeholders under new program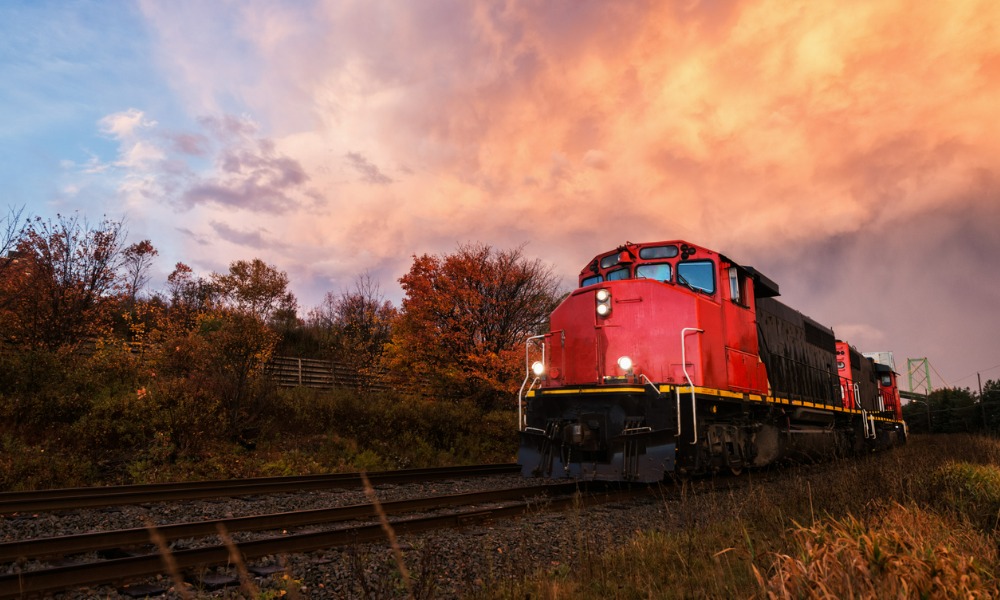 Transport Canada is looking to minimize the effects of climate change and severe weather on railway operations.
The government department is creating new rules for the fire season – from April 1 to Oct. 31 – as part of broader federal government efforts on climate change adaptation.
Under the new rules, railway companies must reduce train speeds and conduct additional track inspections when temperatures are high to reduce the risk of a derailment caused by track conditions.
These companies must also inspect locomotive exhaust systems more frequently to ensure they are free of any deposits that could pose a fire risk, and implement a fire risk reduction plan.
"In a period where we are seeing the impacts of climate change and extreme weather in Canada, it's important that we do everything we can to mitigate future risks," said Omar Alghabra, minister of transport. Our new rules will protect our railways against wildfires in the context of extreme weather. At the same time, the new Rail Climate Change Adaption Program will help railways assess and adopt next-generation tools to mitigate adverse issues caused by climate change."
The new fire mitigation rules make permanent the measures contained in Ministerial Order 21–06, issued by the minister of Transport Canada in July 2021, to reduce the risk of wildfires in the context of extreme weather. These new rules complement recent revisions to the Rules Respecting Track Safety, which strengthen track inspection and maintenance requirements.
The fire risk reduction plan is robust and requires companies to monitor fire risk levels, manage vegetation, reduce activities that could spark fires, and respond to detected fires, according to the government. Companies must also engage local governments and Indigenous communities on their plans.
The locomotive's brakes failed with prolonged exposure to cold temperatures, and this led to the fatal train derailment near the British Columbia-Alberta boundary in 2019, found the Transportation Safety Board of Canada.
Rail Climate Change Adaptation Program
Transport Canada also announced the Rail Climate Change Adaptation Program, which aims to provide up to $2.2M in contribution funding to Canadian railways to cost-share research to better understand and address the increasing risks and impacts of climate change on Canada's rail sector.
The program will support the research, development and implementation of innovative technologies, tools, and approaches to better understand and address these risks and impacts.
"Investing in rail safety measures, including the Rail Climate Change Adaptation Program, demonstrates the Government of Canada's commitment to building a more climate-resilient country today as we are developing our first National Adaptation Strategy," said Steven Guilbeault, minister of environment and climate change.
"The National Adaptation Strategy will build on existing adaptation efforts in the country, like this one, as we build climate preparedness for all of us living in Canada and ensure the safety and well-being of our families, communities, and the environment well into the future."
Project submissions from eligible railways will be accepted until Sept. 28, 2022.
Eligible recipients for the program include federally or provincially regulated railway companies incorporated in Canada that support freight movement and supply chains, including Class I railways and most Class II/III railways (i.e., shortlines).
In February, Transport Canada published a Letter of Intent in the Canada Gazette, Part I, detailing a path forward to implement Enhanced Train Control technologies. Earlier, Transport Canada announced several changes to the Canadian Rail Operating Rules that will reduce the risk of uncontrolled movement of railway equipment.