Too often we're thrown on the backburner, says CEO of women's trucking federation, which is also heavily involved in efforts to combat human trafficking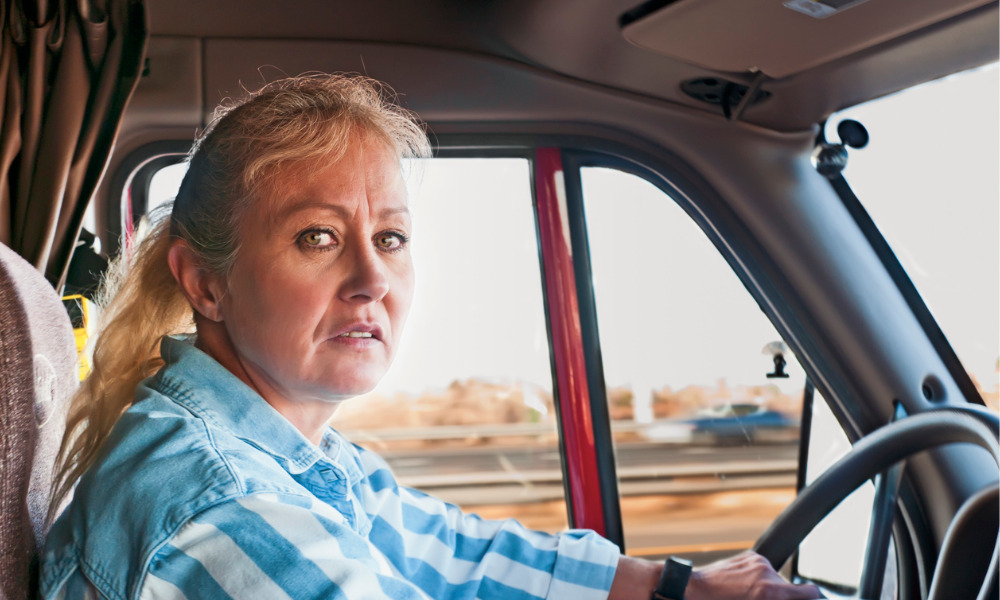 Both with the pandemic and outside of the pandemic, the trucking industry is facing a number of issues.
COS recently spoke with Shelley Uvanile-Hesch, CEO of the Women's Trucking Federation of Canada (WTFC), on the topic.
Founded in March 2016, part of the Federation's mission is to encourage women to enter the trucking industry as well as promote it as a valuable option to younger workers. It is also heavily involved in drawing attention to public safety around large commercial vehicles.
Though its mission is focused on women, many industry issues also affect men – it's just a little bit more prominent for women, says Uvanile-Hesch, with regards to issues like washrooms and safe places to park for example.
Human trafficking
In addition, WTFC is heavily involved in combatting human trafficking.
"We've been involved with the Ontario government for about two and a half years now, attending a lot of roundtable and discussions about human trafficking," says Uvanile-Hesch.
Most of the human trafficking in Canada occurs along the 401 corridor, she says, so it's a route where drivers would tend to notice what is going on because they are often working in the area.
The group also recently partnered with the provincial government on an online training piece, with videos and audio to help bring awareness to human trafficking.
COVID-19
While the pandemic was obviously a huge shock to the industry, Uvanile-Hesch says that she hopes that the pandemic has brought a greater awareness to the general public of the importance of the trucking industry.
"Too often we're thrown on the backburner […] most truck drivers don't want to tell people that they are a truck driver, because of the way we get treated," she says.
She is hopeful that the pandemic has changed public perception – and the reality is that without truck drivers, Canada's economy would come to a halt.
Drivers are still having to be careful, they are carrying hand sanitizer, wearing gloves and masks, etc. However truck drivers typically work alone so they naturally are self-isolating, which means that they have very little chance of catching the virus and bringing it back home.
Washrooms
A huge issue that drivers are still facing is access to washrooms.
At the start of the pandemic, many public restrooms, customers or rest areas shut down (or at least shut down access to public washrooms).
Though we've slowly learned to live with the virus, this is still an issue for drivers a year on:
"A few things have changed at some locations, but for the majority it didn't change," says Uvanile-Hesch. "So we've just learned to adapt because once again drivers reached out for help, and once again driver's didn't get help."
"This pandemic has caused some drivers to leave the industry because of how they were being treated. So hopefully it's been an eye opening experience […] that we need to do more and that we can do better," she says.
Mental health
Though working in an isolating setting was handy for not catching COVID-19, this isolation plays a lot on drivers' mental health.
"Mental health has always been an issue in the trucking community, and COVID has only made that worse," says Uvanile-Hesch.
She says that some drivers weren't able to go home for months at a time due to fears of contaminating vulnerable family members.
This created a lot of undue stress, she says, exacerbated by the fact that drivers don't have easy access to professional help because they often cannot afford it.
"This is something that the industry doesn't like to talk about, but we do have cases where drivers have committed suicide in their trucks, out on the road, thousands of miles away from home," says Uvanile-Hesch.
Evolving workforce
Outside of the pandemic, one of the big problems the trucking industry is facing is that it has an aging workforce – workers are on average in their 50s.
"We are never going to able to attract young people to our industry the way it is now," says Uvanile-Hesch.
She says that the industry needs to adapt, and improve both health and safety to become more attractive to the younger generation. In addition, the industry needs to open up to women: "Women don't know that this [is] even an option for them."
However the industry is adaptable, she says, and some carriers are trying to be more flexible so that both male and female drivers can work and take care of their families.
Representation is also important, says Uvanile-Hesch: "We need to showcase the women that we do have in our industry more. We're big on diversity and inclusion – if you do it, show it."