Tragic incident highlights risk assessment deficiencies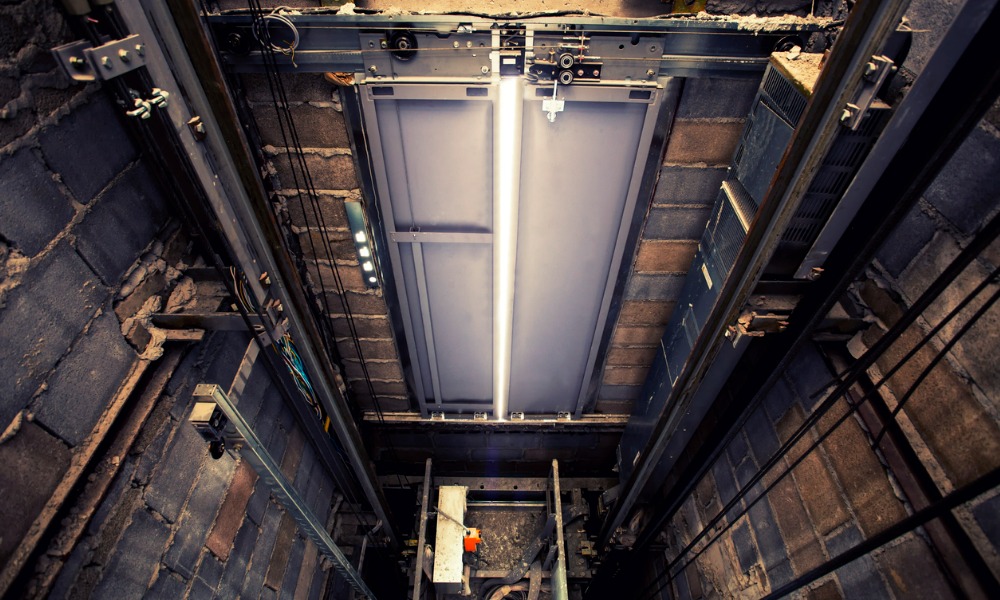 The Commission des normes, de l'équité, de la santé et de la sécurité du travail (CNESST), the organization which administers Quebec's occupational health and safety plan, revealed on Wednesday the results of its investigation into the death of Jean-Marc Deguire.
Deguire, who was a foreman for firm Tekco Électrique (also known as firm 9033-2412 Québec inc.), was fatally struck on the head on September 27, 2021, in Montreal, QC.
On the day of the accident, Deguire was at a worksite situated at 2000, rue Sauvé Ouest. He was busy putting up temporary lighting around the door of a construction site elevator. To install one of the lights, he climbed up a ladder and stuck his head through the opening above the lift landing door.
Subscribe to our free newsletter to stay up-to-date with the world of safety.
However, at that moment, another worker called the lift – which was on the floor above Deguire – which came down and struck Deguire's head. The worker's head got caught between the bottom of the elevator and the frame of the landing door. Emergency services were called to the scene, where Deguire was pronounced dead.
Following its investigation, the CNESST found two causes to explain the accident:
Firstly, that while the foreman was installing the lighting, his head got caught in the trajectory of the lift – which was going down. Secondly, that risk assessment for the site had been deficient and access to a dangerous zone (i.e. the space above the landing door) had not been identified.
Immediately after the accident, the CNESST barred the employer from operating the site lift. It also demanded that the site coordinator, Les Constructions Reliance du Canada Itée, eliminate access to the dangerous zone above the landing door and inspect the lift.
On September 29, 2021, the CNESST authorized the company to secure the openings above the landing doors. On October 1, 2021, following the elimination of the dangerous zones above the landing doors through the installation of plywood boards as well as the CNESST receiving proof of compliance signed by an engineer, the regulator allowed the site elevator to resume service.
The CNESST will transmit the investigation results to appropriate industry associations as well as various industry partners. It will also be shared in training establishments offering elevator mechanic programs to heighten awareness among future workers.
In July 2019, a worker died after falling down the elevator shaft of the CBC building in downtown Toronto.