Self-retracting lifeline not properly placed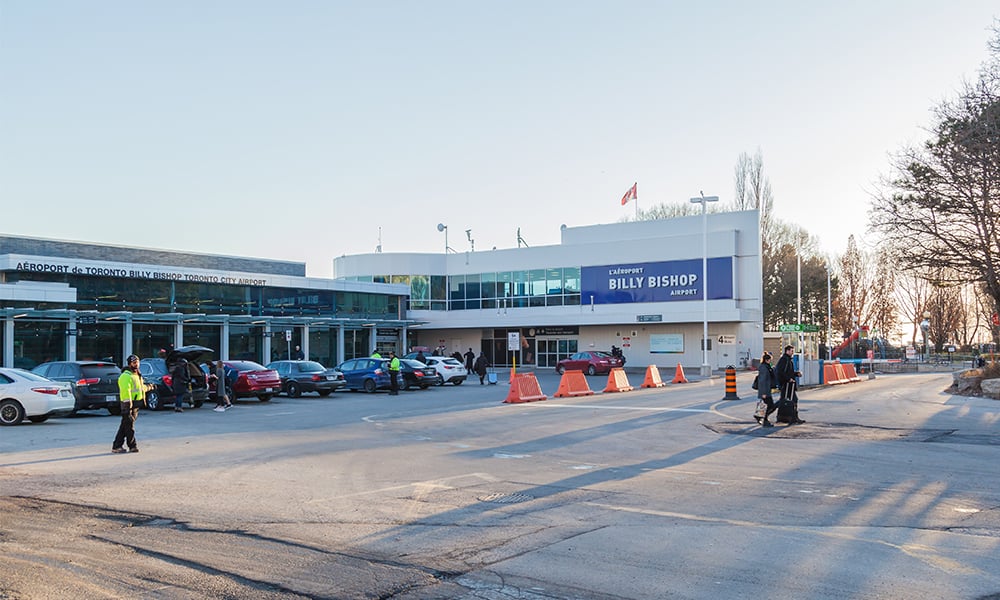 A Toronto court has put Vixman Construction under an 18-month probation and fined the company $125,000 for a fatal incident at the city's Billy Bishop Airport that killed one worker.
The charges stemmed from a March 27, 2018 incident when Vixman Construction was contracted to install corrugated steel sheeting to form a roof over several new walkways from the gates to the tarmac of the airport. Two workers were working close to each other and advancing along the walkway with their self-retracting lifelines (SRLs) in place.
One worker anchored his SRL by choking a cable around an upright column supporting the roof structure while he was approximately 3.5 metres above the ground and extended his SRL approximately 6 metres from the anchored block across an open area. The SRL block was lying on the already installed roof sheeting.
While working with this back to the SRL block, the worker's movement pulled the block over the edge of the installed sheeting, causing it to drop. Though the lifeline's mechanism engaged, it pulled the worker from the work surface and the worker hit the ground. The injuries he suffered eventually led to his death.
The court found that Vixman Construction failed to ensure that the SRL had been attached to a fixed support, and that the length of the extended lifeline over an open area was at a safe configuration of the fall protection equipment. It also found that the company failed as an employer in ensuring measures and procedures prescribed under the Occupational Health and Safety Act.
The court also imposed a 25 per cent victim fine surcharge as required by the Provincial Offences Act. The surcharge is credited to a special provincial government fund to assist victims of crime.