Steel coil fell off production line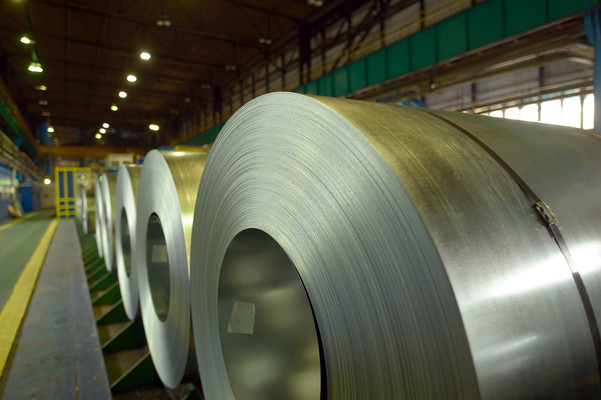 Janco Steel of Stoney Creek, Ont. was fined $150,000, plus a 25 per cent victims fine surcharge, for the fatality of a worker who was crushed by a steel coil that fell off a production line.
Janco Steel processes steel products, including slit-to-width large coils. When a coil is cut or slit in accordance with a customer's specifications, Janco Steel describes the cut pieces as "multi."
On July 21, 2016, workers were applying strapping to a group of steel coils which had been slit on the slitting line. The coils (mults) were secured on a coil car.
The coil car under the mults had been raised without first lowering the coil car hold-down arm, which is an arm equipped with metal rings that slide into place that prevent the mults from tipping. As a result, the mult that was at the end of the arm was unstable. That mult fell off the machine's turnstile and crushed a worker, causing fatal injuries.
Section 45(a) of the Industrial Establishments Regulation (Regulation 851) prescribes that "material, articles or things required to be lifted, carried or moved, shall be lifted, carried or moved in such a way and with such precautions and safeguards...as will ensure that the lifting, carrying or moving of the material, articles or things does not endanger the safety of any worker."
Janco Steel failed to ensure that the measures and procedures prescribed by section 45(a) of the Industrial Establishments Regulation were complied with at the workplace, contrary to section 25(1)(c) of the Occupational Health and Safety Act. This is an offence pursuant to section 66(1) of the act.
The company was convicted on May 3.
Source: Ontario Ministry of Labour