Police say man was welding when 'she blew'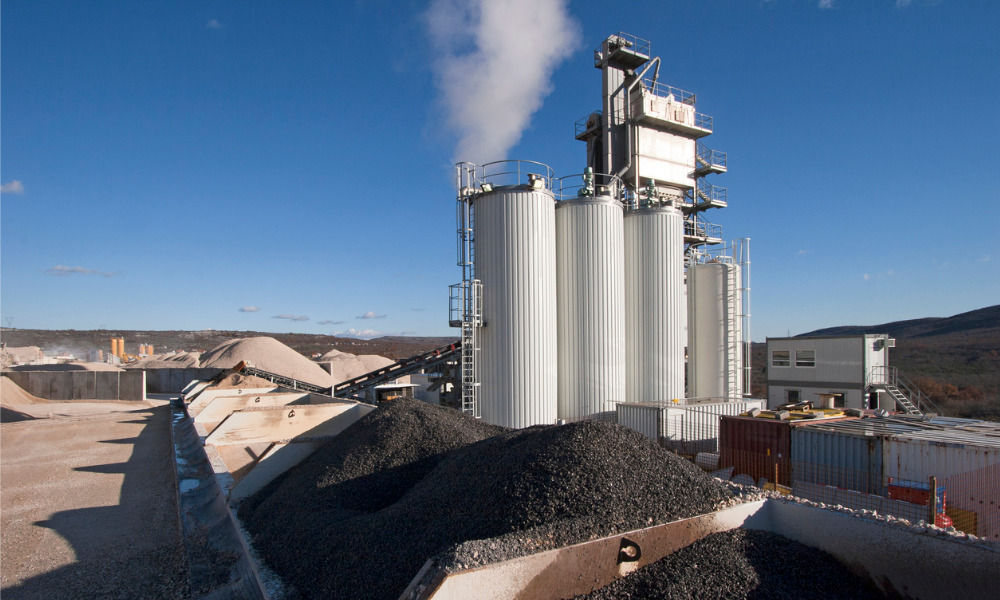 An explosion at the Curran & Briggs asphalt plant in Summerside, Prince Edward Island sent one worker to hospital Monday evening.
Police, fire, and ambulance responded to multiple 911 calls around 4pm local time.
Chief Sinclair Walker with the Summerside Police Department tells Canadian Occupational Safety the extent of the man's injuries does not appear to be serious, "he walked to the ambulance, I don't think it's real severe."
Walker says the worker was welding at the time, "it appeared as though that they were mixing cold patch…and there was some kind of hole in there…and when he started welding, she blew."
Cold patch is used in road maintenance to fix potholes.
The cause of the blast has not been officially determined and Occupational Health and Safety officials with the Workers Compensation Board of PEI are investigating.
"The purpose of an OHS investigation is to determine the cause of an incident, the result and associated preventative measures. As the current investigation is in progress, these conclusions are pending," reads a statement sent by the board to Canadian Occupational Safety. It also says there does not appear to be any risk to the public.
Summerside Fire Chief Ron Enman also told local media there was significant damage to the building.
Canadian Occupational Safety has reached out to Curran & Briggs for comment, but it has not responded.