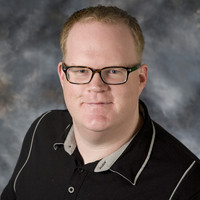 Employee expressed concern over harassment from customers; co-worker complained to Ministry of Labour

An Ontario worker's dismissal was a reprisal by her employer for an occupational health and safety complaint, the Ontario Labour Relations Board has ruled.

Abigail de los Santos Sands was hired in September 2013 by Moneta Marketing Solutions, an investment and marketing company in Thornhill, Ont., to handle human resources duties. As part of her responsibilities, de los Santos Sands sometimes had to meet with angry investors who came to Moneta's office. Sometimes the investors were so angry, de los Santos Sands and the receptionist felt threatened.

De los Santos Sands brought her concerns to her boss and suggested Moneta should develop standardized procedures for dealing with employee complaints about workplace violence and harassment. Her efforts were rebuffed and she was told that if she had time to think about such issues, "she wasn't doing her job."

In December 2013, de los Santos Sands got in touch with the Ontario Ministry of Labour to explain that she felt threatened in her work environment and there were no employer policies in place for such circumstances. The ministry offered to send an inspector to Moneta to check things out, but de los Santos Sands was worried she would be fired if she requested an inspector. The ministry advised that the province's Occupational Health and Safety Act (OHSA) protected her from reprisals for such requests, but de los Santos Sands decided against making one.

On Jan. 20, 2014, the receptionist at Moneta called the ministry and it sent an inspector to the company's workplace. The receptionist then called de los Santos Sands to tell her, but de los Santos Sands refused to answer when the receptionist asked if she had also called the ministry.

The inspector completed a report and ordered Moneta to develop a policy for dealing with workplace violence and harassment. The next day, Moneta terminated de los Santos Sands' employment. When she asked why she had been terminated, she was told "everything was fine up until the ministry came in yesterday and that pushed them over the edge." De los Santos Sands asked if the company thought she had called for the inspector, but she was just told that after the inspector left her termination had been ordered.

De los Santos Sands didn't receive any termination pay and she filed a complaint of reprisal under the OHSA, as well as an employment standards complaint and a discrimination complaint.

The board found de los Santos Sands raised a health and safety concern under the OHSA, as she legitimately felt threatened by angry and aggressive clients. She also clearly informed Moneta of her concerns.

Also, Moneta didn't provide any legitimate explanation as to why de los Santos Sands' termination took place so quickly after the inspector's visit. Regardless of the fact it came after the receptionist — and not de los Santos Sands — contacted the Ministry of Labour, Moneta was aware she had raised concerns and had requested exactly what the inspector ordered. This led to the conclusion her termination was "at least in part" because she wanted Moneta to adopt a formal policy to deal with workplace harassment and violence, said the board.

The board noted that the common remedy for such a dismissal for reprisal was reinstatement, but de los Santos Sands didn't want to return to work for Moneta and she had found another job one month after her termination from Moneta. Therefore, Moneta was ordered to pay de los Santos Sands four weeks of wages and vacation pay for the period from her termination to her starting the new job — totaling $4,799.97.