New program expected to be simpler, more transparent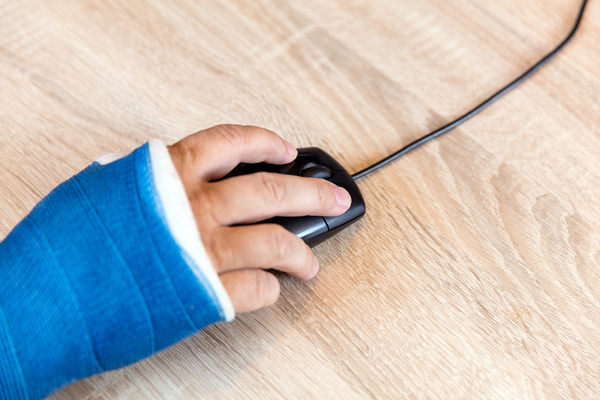 After lengthy consultations and negotiations, the Workplace Safety and Insurance Board (WSIB) in Ontario is catching up to other provinces in rolling out a new rate framework that's set to debut in 2020.
The impetus behind the change was to create a very transparent way of setting rates, and to make it easier and simpler for employers to understand, according to Sean Baird, vice-president of employer services at the WSIB.
"Under the old model, there were different experience programs, depending upon how big of an employer you were or what industry you were in. Under the new program, everybody follows the same model, so the rules are the same for everybody. The variables are the same for everyone."
The rates under the new model will also be much more reflective of the risk individual employers and industries actually bring to the system, he said.
The classification structure is also being simplified as the WSIB moves from the Standard Industrial Classification (SIC) to one based on the North American Industry Classification Structure (NAICS) system.
This new system is a welcomed change since employers are already using the NAICS code, said David Marchione, an occupational health and safety specialist at Fasken Martineau in Toronto.
"For consistency purposes for employers, especially who operate across different provinces, that will help as far as their classification. It does allow for a more standardized type of system."
Employers will be assigned to a predominant class, which is generally based on the class that represents their largest percentage of insurable earnings. WSIB's current 155 rate groups will drop down to 34 classes or subclasses. The "class projected premium rate" will represent the collective experience of all of the employers within that class or subclass.
Classes will have a premium rate themselves, so a hospital, for example, will have an industry rate and then an employer rate. If the number of claims and cost of claims for hospitals spike over a few years, the base rate for that class is going to go up, and if the experience rating goes down, the base rate should go down, Marchione said.
The new rate framework also takes a prospective rate setting approach with "projected premium rates." In addition to annual rates, employers will be given the future direction their premium rate is going (up or down) and the changes will be capped so they are spread over time.
Having projected rates in advance of the actual rate is meant to help mitigate future risk early on, said the WSIB.
Risk bands are an element of the system, putting employers into a series of categories, Baird said. The central band is the midpoint for a particular industry, with employers moving up or down the bands depending on their claims experience.
"We built some stability measures into the model," said Baird. "One area of concern we've had in the past from employers is it's not always easy to predict when they're going to get a rebate or a surcharge, or how much that's going to be. Whereas under the new model, we're limiting the amount that an employer's rate can move year over year — they're only allowed to move up to three risk bands per year. So I think it helps in providing a bit of stability to employers and predictability about where their rates are going to be in the coming years."
Currently, the WSIB uses three experience rating programs: the new experimental experience rating program (NEER), the merit adjusted premium (MAP) program for smaller employers and the CAD-7 (council amendment to draft number 7) for construction employers. With the new changes, all three programs will disappear, which is going to be hard for many employers to wrap their heads around, said Anna Aceto-Guerin, president and owner of Clear Path Employer Services in Cambridge, Ont.
"If you've finally figured out NEER, it's now going to go, which is unfortunate for a lot of employers."
Employers will need to understand the triggers under the new system, and return to work is a big one, she said.
"The less time off someone has, so that reduced severity of accidents, is going to be really important for employers. That length of time someone's off, that's really what (the WSIB is) focusing on with this new system."
As part of the changes, the experience rating window used to set premium rates will be six years, instead of three or four.
"We wanted it to be long enough that it showed a sustained improvement over time," said Baird. "You don't want an employer to have one good year, one bad year and have that dramatically reflect their rate going forward. If an employer is outperforming their peers, we want them to show us that that is sustained and they can maintain that over the long-term."
In 2018, the WSIB will be communicating projected rates for every individual employer, said Baird. And in 2019, the WSIB will convey the actual rates for implementation purposes in anticipation of the launch on Jan. 1, 2020.
This article originally appeared in the December 2017/January 2018 issue of COS.