'Safety personnel will utilize two-way radios while working in different environments, such as construction sites, schools, hydrocarbon production sites, and petrochemical plants'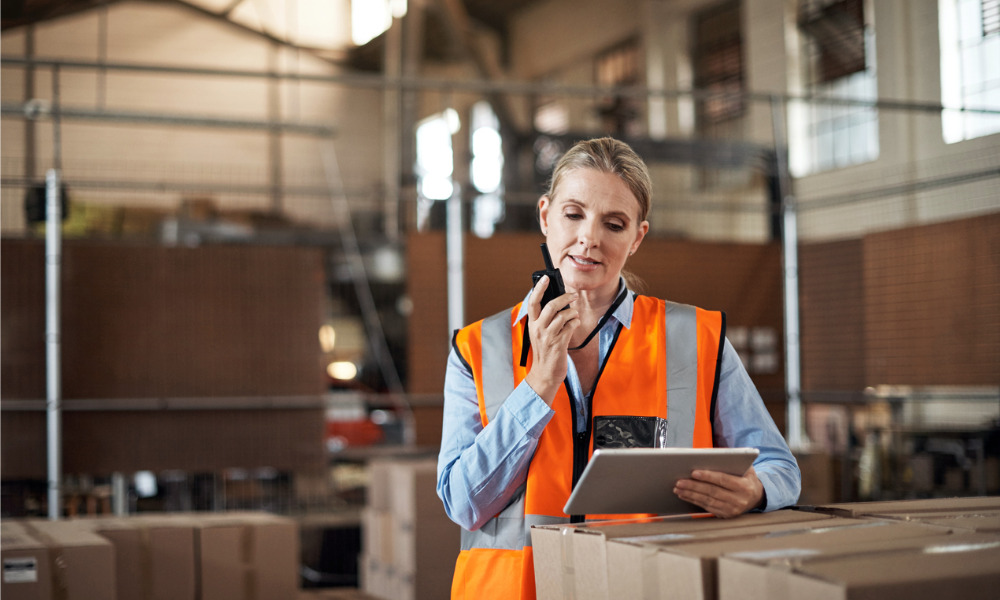 This article will take a look at how two-way radios impact safety. Remember, without the participation of the right equipment, the achievement of a safety level is illusory. Thus, two-way radios have a high impact on the world of safety.
Children in Schools
For example, did you know that two-way radios are vital pieces of equipment that help to protect children in schools? As an illustration, two-way radios make it easier for workers in schools to communicate and to react in case of an accident. Also, many security guards have to intervene discreetly or secretly.
Therefore, two-way radios make it easy for security guards to intervene. The advantages of the two-way radios include the fact that they offer free and unlimited communications without a subscription. Also, two-way radios improve safety because they make it easy for an individual to talk to one or more people directly and immediately.
Communication
They allow communication on a reserved frequency. Mobile phones have become part of our daily life. However, only professional two-way radios for intensive use come equipped with the right types of batteries that will permit safety workers to communicate for an extended period.
Thus, two-way radios offer many safety advantages over mobile phones. Also, many organizations use two-way radios for safety purposes and the prevention of professional risks. The choice of accessories depends on the brand and model of the two-way radios.
The use of specialized kits also allows safety workers to communicate discreetly using their two-way radios. First of all, let us go back a little bit to the history of handheld transceivers.
Hybrid Two-Way Radios
For example, hybrid two-way radios are a dual configuration that allows communication. At the same time, these two-way radios offer better audio quality thanks to advanced technology. Also, Li-Ion (Lithium-Ion) batteries for two-way radios are rechargeable and have a longer operating time than NiMh batteries.
Modest in size and weight, two-way radios are still impressive. Additionally, unlike mobile telephony, radio communication does not need a relay antenna or ground station to transmit its signal. The range of newer devices is also significantly increased.
But not all models of two-way radios are the same quality. For example, the use of advanced technology provides a longer battery life compared to an equivalent analog solution on a single charge. Additionally, motion or smoke detectors can transmit an alert directly to a security guard's radio to speed up and optimize the response.
Professional Equipment
On the other hand, the minimum budget to acquire professional equipment will depend on the plans that the organization has for its two-way radios. However, the use of two-way radios offers companies a wide choice of professional safety solutions. Being high up, above a flat area can also be a considerable advantage to optimize the maximum range of your two-way radios.
The use of Lithium-ion technology also increases the battery life per charge while talking. Another valuable feature: resistance to water splashes, which many models of two-way radios can boast, unlike conventional mobile phones, which are more fragile. Mountain safety workers and ski resort safety workers, for example, find the robust nature of two-way radios useful.
Experts designed professional models for intensive use in challenging environments. Despite the popularity of mobile phones, two-way radios are still vital. Thus, two-way radios serve a useful purpose in the world of safety.
On the other hand, two-way radios are still the ideal accessory for construction sites and warehouses. In the digital age, a multitude of possibilities are available to us when it comes to communication. However, many factors can also boost the already impressive range and performance of two-way radios.
Protection Kits
Protection kits allow you to protect your two-way radios effectively. Thus, you can get transparent covers, leather covers, and waterproof covers for your two-way radios. If you want to start with an entry-level handheld two-way radio, basic models come equipped with an emergency button and an insulated design.
Remember, two-way radios use technology born from the radio frequencies that are now called Hertz in honor of a famous German physicist. There are also two leading families of two-way radios: professional and leisure models. Designed to communicate between people who are equipped and connected by an independent radio network, these portable radios guarantee free and unlimited communications within a radius of several miles in an open field.
With more powerful versions, the range of the two-way radios benefiting from these batteries becomes extended. By way of comparison, cell phone policies cost between $50 and $100 per month. This price excludes the charge for the cell phone and the expense of an international plan. However, the average fee for a pair of two-way radios is very reasonable, so the savings are quickly seen.
Conclusion
Two-way radios are intrinsically safe and useful for a variety of uses. Thus, safety personnel will utilize two-way radios while working in different environments, such as construction sites, schools, hydrocarbon production sites, and petrochemical plants.