Many questions left unanswered by proposed amendment that aims to give more protections to complainants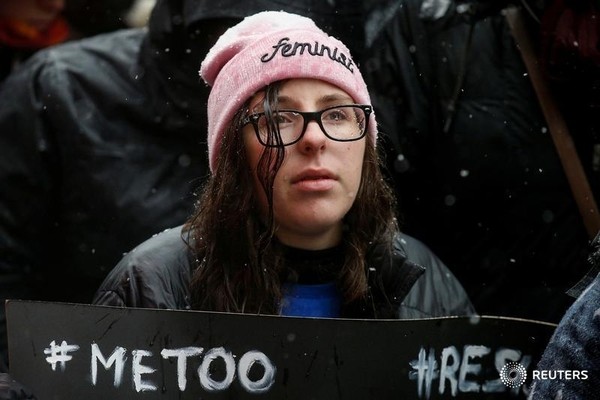 Bill C-65 is an Act to amend the Canada Labour Code (harassment and violence), the Parliamentary Employment and Staff Relations Act and the Budget Implementation Act, 2017, which is currently considering amendments.
The bill is being introduced in two parts: Part one amends the CLC to add to the existing framework regarding the prevention of harassment and violence, including sexual harassment and violence, in the workplace; and part two amends the PESRA to apply Part II of the CLC to parliamentary employees and employers.
What's good about the bill?
More people get protection: Part II of the CLC will apply to an increased number of employees pursuant to the proposed amendments to PERSA, Part III, which expands and re-defines both "employee" and "employer."
More injuries are covered: Section 122.1 expands the definition of "workplace violence" to expressly include physical and psychological injuries and illnesses, which is new and a departure from the current definition, which focuses only on "accidents and injury to health arising out of, linked with or occurring in the course of employment to which this Part applies."
More employer obligations: increased reporting, investigation and support to those experiencing harassment, required by employers.
For example, the proposed s. 125(1)(c) would require an employer to "investigate, record and report, in accordance with the regulations, all accidents, occurrences of harassment or violence, occupational illnesses . . . " where, at present, those obligations only arise in instances of accident, occupational disease or occupational illness.
More support from the ministry: Unresolved complaints of harassment or violence are to be referred directly to the minister, rather than to an internal workplace committee or health and safety representative.
More privacy for complainants: increased confidentiality measures for complainants in addition to protection from reprisal.
More tools for complainants: Complainants may choose to file a complaint of workplace sexual harassment pursuant to the CLC rather than with the Canadian Human Rights Tribunal.
What's missing?
Guidance for employers on what sort of "support" is required to be offered to victims of harassment pursuant to s. 125(1)(z.16), which is proposed to be amended as follows: "take the prescribed measures to prevent and protect against harassment and violence in the work place, respond to occurrences of harassment and violence in the work place and offer support to employees affected by harassment and violence in the work place (emphasis added)."
The proposed amendments leave many of the details to be determined by future regulations. This makes it extremely difficult to provide advice to employers and employees regarding their specific obligations. The current prescribed measures in the Canada Occupational Health and Safety Regulations, SOR/86-304, require, among other things: a workplace violence prevention policy, identification of factors that contribute to workplace violence, a workplace violence assessment and notification and investigation obligations.
The proposed amendments also provide an alternative to filing a complaint of sexual harassment pursuant to the Canadian Human Rights Act. However, other employees may decide that without a financial penalty payable by the harasser, it simply isn't worth making a complaint pursuant to the CLC.
The CLC is still a confusing and complicated piece of legislation; however, by talking about workplace sexual violence and harassment and bringing these issues to the forefront, it shines a light on problematic workplace conduct that, if nothing else, demonstrates how seriously legislators are taking this issue.
This article originally appeared in Canadian Lawyer InHouse magazine, a Thomson Reuters business.
Ellen Low is the founding lawyer of Ellen Low Employment Law, a client-centered law firm focused exclusively on employment law and HR relations. The firm provides individuals and small businesses with timely, practical advice in plain English. Low can be reached at 416-915-3111 or [email protected]. Visit www.torontohrlaw.com for more information.