Small to medium sized businesses can face many challenges when encountering serious OHS hazards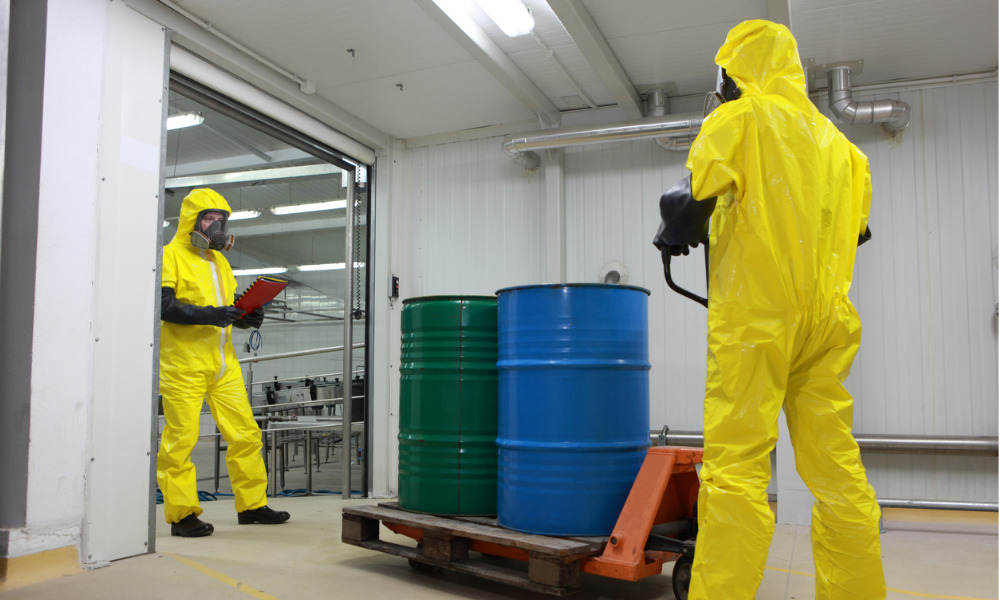 Knowing what chemicals are present in a workplace and the hazards they pose are important first steps in effectively managing worker exposure and preventing disease and illness. However, there are a large number of chemicals in use in industry, with over 86,000 chemicals listed in the TSCA chemical substance inventory. As only about 1,000 chemicals have occupational exposure limits, assessing the hazard and risk posed by the majority of workplace chemicals can be a challenging proposition for both employers and employees.
Small to medium sized businesses are the backbone of Canadian industry. However, they are known to encounter serious OHS hazards and often face many challenges in their ability to adequately control OHS risks as compared with larger businesses.
From a legislative perspective, chemical safety within workplaces is governed by a range of provincial and federal legislation, including WHMIS, hazardous/designated substances regulations, and various exposure regulations. These all place obligations on workplace parties in regard to training, assessment and management of workplace chemicals. However, small to medium sized businesses often find it difficult to meet these requirements, and health and safety committees often report lacking the knowledge and information need to effectively carry out their role. There is also a lack of simple tools designed to help small businesses evaluate chemical risks.
To address this need, researchers at Ryerson University, and representatives from five national and provincial unions and three provincial health and safety associations formed a research team to collaborate on developing a tool to help small businesses identify, assess and prioritize chemical hazards within their workplaces. This project initially received funding from Ontario's Ministry of Labour.
The team created and trialled an assessment tool called the Chemical Hazard Assessment and Prioritization (CHAP) tool. The tool assesses the level of hazard posed by workplace chemicals using the approach of hazard banding, i.e. grouping chemicals based on how hazardous they are to human health and the environment. Development of the tool took a user-centered design approach by engaging with small businesses to trial and provide feedback. The CHAP tool's innovative contribution is that it is designed to be used by small and medium sized businesses, has been developed with local conditions in mind, and uses information readily available from safety data sheets (SDSs).
Advantages for small business of the electronic version of the tool (eCHAP) include: it uses MS Excel as a platform – software which is familiar and widely used; users don't need to access the internet to gain information or input data – once downloaded, the tool resides on local computer systems; and the tool enables export of the assessment results to other software.
Through the trial process, workplaces reported that using the tool helped improve their understanding of WHMIS and SDSs, and improved the way in which they managed their chemicals. To quote a trial participant "WOW! What a great tool…this is the true sense of a hazard assessment, and will help us put in controls. It's a really worthwhile exercise".
Three versions of the CHAP tool were recently released and are available for free download from: https://www.ryerson.ca/chemical-hazard-assessment-prioritization/
With contributions from Desre Kramer and Peter Strahlendorf.