Employer does not control employee's hours of work, so it cannot manage the risk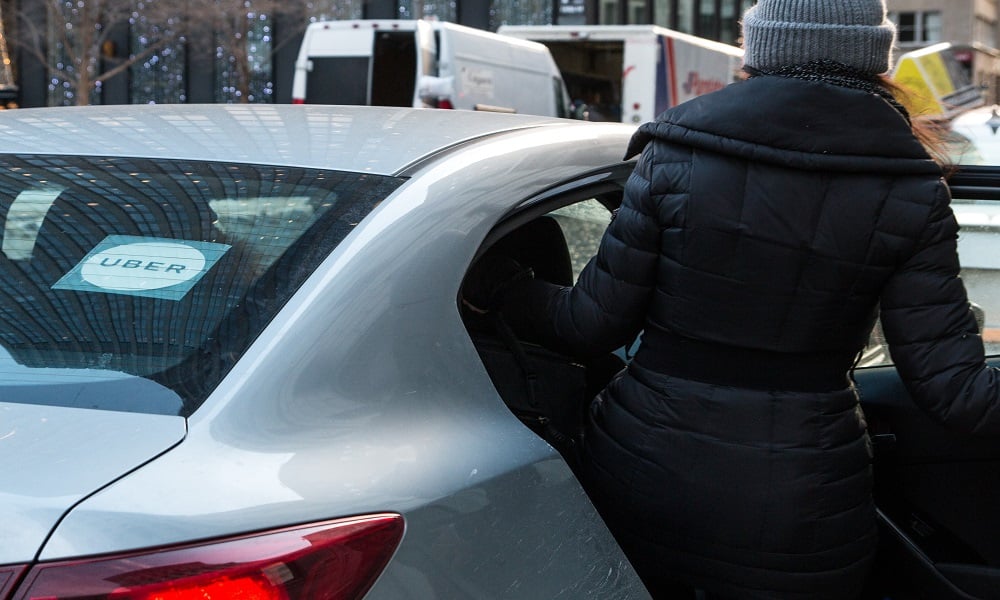 Safety practitioners need to open their eyes to a new and emerging risk for workers — the gig economy.
The Bank of Canada estimates that almost one-third of Canadians are involved in this type of work, which refers to temporary and flexible jobs, and the total effort could amount to 700,000 fulltime equivalent positions.
The way work is done and the people doing it has been changing since the 1970s. In my grandfather's day, many people worked their entire life doing the same job, at the same factory. In my father's day, most people worked a few different jobs, and some may have been forced into a career change at some point. Today, an employee entering the workplace will have more than a dozen jobs in their lifetime. The rate of change continues to happen ever faster, and a gig employee may work for multiple organizations in a month, a week or even in a day.
In a gig economy, companies tend toward hiring independent contractors and freelancers instead of full-time employees. You could call it "uberization" where workers are hired on a just-in-time basis to provide the services needed.
For example, there are several widely available "handyman apps" that allow property managers to retain certain trades on-demand instead of having to hire them in-house or on longer-term contracts. Home care and house support work is well suited to be staffed by gig employees and this will continue to grow. Courier and the emergence of food delivery services rely on the gig employee. The housekeeping staff at major hotel chains are now being hired on a daily basis and paid a unit rate for cleaning and servicing a hotel room. A major airport in Canada now has all maintenance and caretaking employees hired through a contractor who in turn "gigs out" much of the dayto- day work on a task basis.
Many gig employees are paid by piece work, which incentivizes working longer hours and working faster and may result in them bypassing safety systems or shortcutting procedures. Because the work terms are so short, employers shoulder none of the health risk associated with chronic exposure to workplace toxics and ergonomic injury. This burden is now owned entirely by the gig employee.
Many working full-time and part-time may venture into the gig economy to make a little extra money. There is even a new term for this, "the side hustle," although most of us know this simply as "moonlighting."
Moonlighting, while great for boosting your disposable income, creates another safety risk brought on by fatigue. In the gig economy, an employer does not control the employee's hours of work, so it cannot manage this risk. The gig economy doesn't take away an employer's responsibility for safety, but it does make it difficult to manage by creating more distance between the employer and employee.
Gig employees work on a zerohour basis and most have no guaranteed hours of work. Many may not even have a formal contract for services, and most do not have workers' compensation board coverage, so an incident and injury at work creates a whole new liability for the employer. The risk and costs may not end up being paid by the employer and they may fall to our health-care system and, in the case of disability, to the taxpayerfunded social safety net.
Hiring in the gig economy requires employers to take reasonable steps to ensure the worker has the experience, training, competence and qualifications necessary to do the job safely.
The duty of care applies to every person on an employer's work site. This applies to full-time and part-time employees, people contracted to do work on the sites and even gig employees. The emergence of the gig economy does not absolve employers of their duty of care, but it does cloud the issue and make it more difficult to see and manage the liability. It seems we were just now getting our systems up and running, ready to properly manage the employees working for companies contracted to provide services and now the landscape is changing again. How do we work with and manage gig employees? What happens when the contracted company hires gig employees to execute this work? How do you manage OHS liability and ensure the work health and safety of all people at the work site?
The key to success in the gig economy is effective contractor management that goes well beyond using an online contractor management system. The foundations of good contractor management need to be followed and, in the gig economy, this is more important than ever before. Best practice includes implementing a thorough pre-qualification process for the contractor and its employee group. Careful selection of each contractor for each job or task is necessary, and assessing the competency of the contractor's employees at the site, whether they are gig employees, seasonal, part-time or fulltime, is part of the process.
The key to contractor management in the gig economy is ongoing contractor performance evaluation. You could say this is the "special sauce." Performance evaluation is required at the project outset but also periodically during the term of the project. This involves assessing work quality, adherence to safety management system requirements and a demonstrated competency.
The trend toward increasing activity in the gig economy is almost guaranteed. The associated safety risks need to be recognized and managed. To some, the gig economy is about increasing efficiency and competitiveness. To others, it is all part of the "race to the bottom." Whoever you believe, one thing is for sure: This new way of doing business is fraught with occupational health and safety risks and we need to take note and be ready for the fallout.
Glyn Jones is a partner at EHS Partnerships in Calgary and he is a consulting OHS professional with 30 years of experience. He also provides program design and instructional support to the University of New Brunswick's OHS and Leadership Development certificate programs. He can be reached at [email protected] or you can follow him on Twitter at glynjones_ehsp.