Reduced traffic on the roads has changed driver behaviours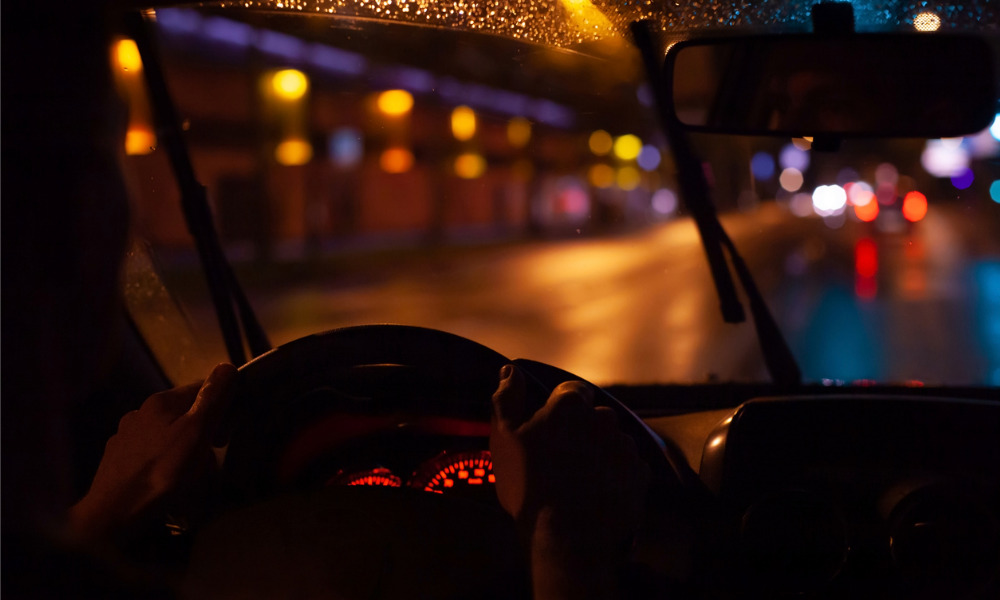 In the pandemic many were forced to stay at home around the world with lockdowns and curfews, the volume of cars on the road significantly reduced. In the US, the total traffic fell by 16% during the first half of 2020 according to Axios. However, this decrease in traffic was not matched by the same rate of decreases in road accident deaths. The reason? During the pandemic, the reduced traffic on the roads changed driver behaviours causing them to increase their speeds, drive more erratically and pay less attention on the road.
The Federal Highway Administration (FHWA) research data shows that during the first 9 months of 2020, the distance travelled reduced by 14.5% or 355.5 billion miles.
The National Highway Traffic Safety Administration (NHTSA) estimates that 28,190 died from traffic accidents from January to September of last year. This is an increase of 4.6% from the same period during 2019.
In the data released on traffic fatalities, there is a strong correlation between the decrease in reported deaths and the stay-at-home order enforced in the United States from Mid-March to May. In June, when states were partially reopened, the number of fatalities increased by 16% compared to the previous year. This rise in deaths compared to 2019 continued for the next three months to September (latest data, full year report expected in fall 2021).
Changes in Driving Behaviours
Speeding
Many news stories have reported an increase of speeding. In these reports those interviewed suspect it is as a result of police tied up with Covid-19 related issues as well as some states ordering police not make routine traffic stops to avoid direct contact with drivers according to Highway Safety officials. This is matched with a number of videos added to social media platforms displaying excessive speeds and stunt driving during the pandemic.
Whilst the NHTSA expects to release a report in fall of 2021 with details of behaviours during the pandemic that has led to increases of fatalities in the US, reports state there was a 30% uplift of drivers speeding in excess of 100MPH whereas in California this is up by 87% with almost 2500 citations from mid-march to mid-April. This trend is not just isolated to the US with Toronto Police reporting a 35% increase in speeding and almost 200% increase in stunt driving offences during March 15 to 31, 2020. Until the NHTSA data is released it is unclear if this trend is short term and due to the driving conditions during the pandemic or a long-term trend.
Preliminary data released by states are illustrating speed cases are increasing as the cause of collisions with Virginia reporting from March 13 2020 to April 30 2020 23% of all collisions were as a result of speed-related collisions (an increase of 18.5% from the same period last year) and 19% higher than the 5 year average.
Drunk Drug-Impaired Driving
During the pandemic there has been a reported increase of alcohol sales and drug consumption with countries such as Canada find 25% adults surveyed are drinking more during the pandemic and 6% of respondents reported using cannabis more (a 14% rise amongst those aged 18-34). The top reasons for these increase in consumption were due to lack of routine, boredom and stress. It has been brought to question if this increase in alcohol and drug consumption and the increase in the number of drivers speeding if there is a correlation. The closure of social venues such as restaurants and bars are causing the public to be more creative with their social gatherings. One popular method for younger people is car meets which could mix alcohol consumption with speeding and stunt driving.
Drowsy Driving
This behaviour is considered more of a concern for long-haul truck drivers who before the pandemic had difficulty finding public resting areas. With the increase of people purchasing online, there has been an increase in demand for the long-haul drivers and motorists reportingly speeding, the exposure to dangers with lack of rest breaks it is likely to cause these roads users behaviour to become drowsy and not as alert on the roads.
According to studies, many truck drivers tend to suffer from cardiometabolic diseases such as type II diabetes. With many food establishments closed due to Covid-19, these drivers with health conditions are affected by limited access to refreshments and rest which increases the risk of collisions.
Health and safety is an issue for this motorist group with lack of breaks, food and drink due to restrictions within the pandemic. With the vehicles they drive weighing more than 10,000 pounds, when involved in a crash the damage caused by these trucks are far worse than standard vehicles with most of the fatalities involving long-haul trucks are occupants of other vehicles or non-truck occupants.
With the increases of reckless driving behaviours it is vital that motorists are extra cautious in their driving style by maintaining larger breaking distances, staying alert and ensuring your car insurance is fully valid.
Written in collaboration with Keith Michaels, a UK drink drive insurance specialist with 30 years' of experience offering tailored insurance cover from standard vehicles to modified and performance cars.