Seven tips to help ensure better emergency management of fires at home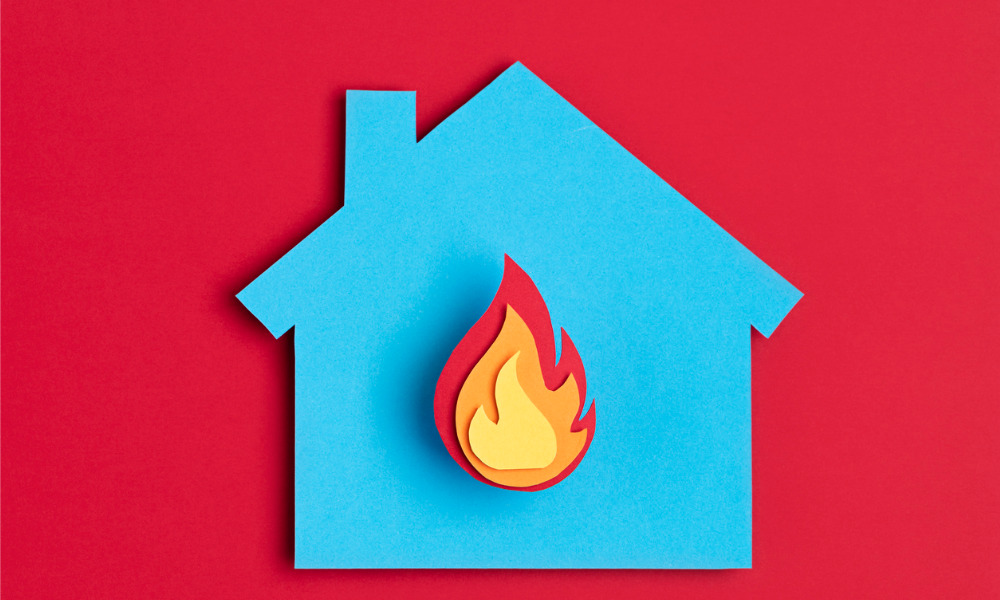 This week, COS will be publishing health and safety articles written by students at Toronto's Humber College. The articles were initially part of an assignment for the OHS Management Systems course taught by Jeet Tulshi MBA, PMP, CRSP. Students took the course as part of the OHS Certificate program at Humber, with a longer term goal of meeting the academic requirements to sit for the CRSP exam.
2020 has been a year with many employees switching to working from home on a permanent or semi-permanent schedule. But though employees are no longer at the office, a strong emergency management system should nevertheless still be in place – particularly for fires. According to Allstate Canada Insurance, fires from cooking or smoking saw a 333 per cent increase from March 2020.
So, are your employees' fire preparedness plans up to date now that they are at home? Using the Ontario Fire code as your guide, some simple steps can be taken to ensure that your employees' stay safe even when working from home.
1. Unblock all major exits from the building/apartment. Make sure secondary exits are unblocked with boxes, furniture, or other items.
2. Have an evacuation plan in place. Does everyone know where to meet in response to an evacuation?
3. Have a fully functional alarm system – tested every 6 months. Are the smoke alarms fully functional? Do you know where the fire pull stations are in your apartment?
4. Keep a fire extinguisher near by with certifications such as ULC. Is the fire extinguisher accessible? When does it expire?
5. Manage the storage of flammable or combustible materials. Are flammable materials in sealed containers? Is there any chance they could come in contact with heat or flames?
6. Stay alert while cooking and make sure the cooking area is tidy. Keep combustible materials away from the stove while it is in operation.
7. Does the home office have overloaded electrical sockets? Don't overload the electrical sockets with multiple power bars causing it to overheat.
Taking the time to build a home fire safety training program will reduce the chances of accidents in the long term. Have your employees review it each year to keep your company compliant and employees safe during their work day. Just because everyone is at home, doesn't mean we have to leave safety at the door!