Mass notifications are a useful way to keep in contact with workers, especially during a pandemic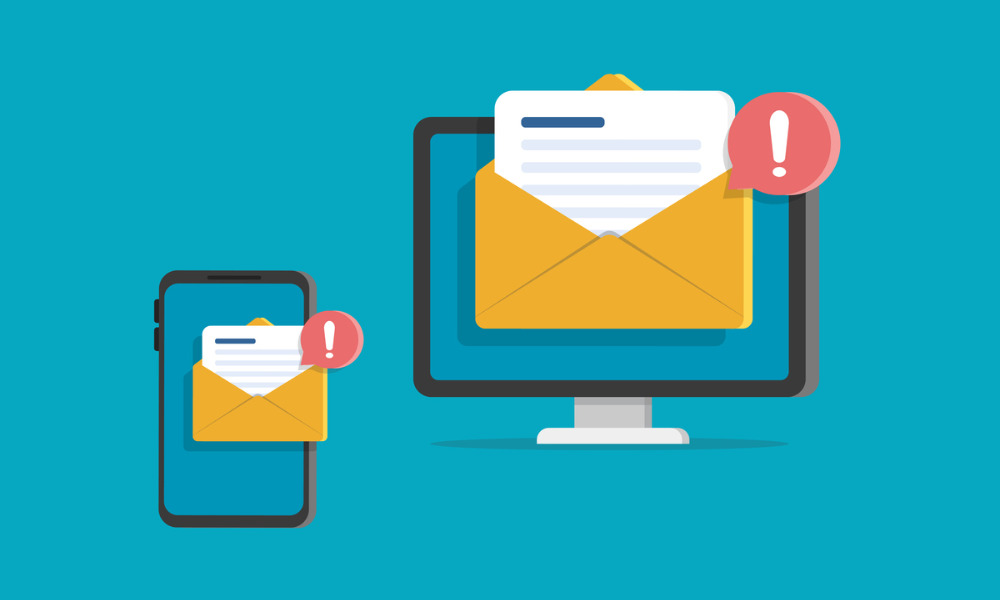 While the COVID-19 outbreak has presented numerous safety challenges for organizations across almost every industry, one of the biggest obstacles is communication. With many organizations shutdown and people working remotely, it has become difficult for organization leaders to share critical information that can impact schedules, operations, and health. That is why many are turning to mass notification systems to help reach people with updates that include health resources, schedules changes, and closing and reopening details.
Mass notification systems leverage technology many organizations already have in place to send critical messages that reach large groups of people. Under normal circumstances, these systems connect to IP speakers, desk phones, digital signage, and other on-site communication tools to warn about severe weather, violent intruders, and other emergency situations taking place within facilities. However, if those facilities are forced to close due to the COVID-19 outbreak and people must work remotely, those communication methods become ineffective.
While some organizations may believe that sending company-wide emails to all staff is a sufficient way to reach people, emails are easy to ignore and often lack urgency. With new guidelines and information being made available on a daily basis from government officials, organizations need to be able to reach their people via multiple communication channels, to ensure messages are read quickly. The sooner people read messages, the sooner they can take action.
Many organizations are relying on mass notification to reach people via multiple channels on mobile devices and via desktop computers. These devices offer the most direct way for organizations to connect with their people while they are remote. Mass notifications can be sent as SMS text messages, push notifications and recorded audio messages to mobile devices. People will likely be checking mobile devices frequently during this crisis, so being able to deliver the same message to an entire organization with the push of a button saves time and minimizes confusion.
Desktop notifications can also be an effective way to get people's attention. If employees are sent home with work laptops, alerts from a mass notification system can pop up over existing applications to interrupt whatever they are working on so they can read new information. With multiple delivery methods, recipients are much less likely to miss or ignore a message. Organizations can even include an option for recipients to respond to a message. This could be a simple confirmation that they have read the message, so leaders know who to follow up with, or asking if people are experiencing symptoms related to COVID-19 to help identify a potential outbreak.
Messages can also include links to helpful resources like hand washing techniques, instructions on how to make a face mask, or outbreak maps to understand what the situation is like in their area. Employee health should be a top priority to reduce the risk of further impacting operations, so helping them understand what they can do to stay healthy should be a priority.
This outbreak will require ongoing incident management from organization leaders. One of the best ways to do this remotely is using tools like Microsoft Teams, Cisco Webex Teams, or other collaborative tools. Certain mass notification systems can connect to these tools and automatically invite key stakeholders to join a virtual collaboration space. This can help organizations assess new developments and make quick decisions. Similar functionality can be accomplished by having a mass notification system invite people to join a conference call following an alert distribution.
If facilities are empty as a result of COVID-19, they still need to be protected. Fires, water leaks, break-ins and other unexpected catastrophes can damage physical property when buildings are not in regular use. A mass notification system can help alert remote workers who can respond to incidents and inspect damage to avoid further disruption or downtime. Surveillance cameras with motion detectors can send emails to an address monitored by a mass notification system to trigger alerts. Internet of Things sensors can perform a similar function if they are activated by outside factors like water or smoke. These alerts can reach people on their mobile devices, and the recipients can then determine if it is necessary to check the facility to prevent further damage.
Much uncertainty still surrounds the COVID-19 outbreak; the biggest question being how and when normal operations will resume. While that time frame is going to be determined by a number of factors, organizations need to be prepared for how they will get their workers back into their facilities quickly. Mass notification can be used to communicate an organization's reopening strategy to keep all workers on the same page.
When operations resume, organizations will benefit from having established a reliable method for communicating relevant information to their workers. With the ability to customize messages, organizations can create new templates to address other concerns that could impact business continuity. Ultimately, keeping people safe relies on strong communication, and mass notifications can help share information that can protect people from harm.

Paul Shain is the President and CEO of Singlewire Software.