Legal expert Deanah Shelly on what employers ought to be doing to curb the spread of COVID-19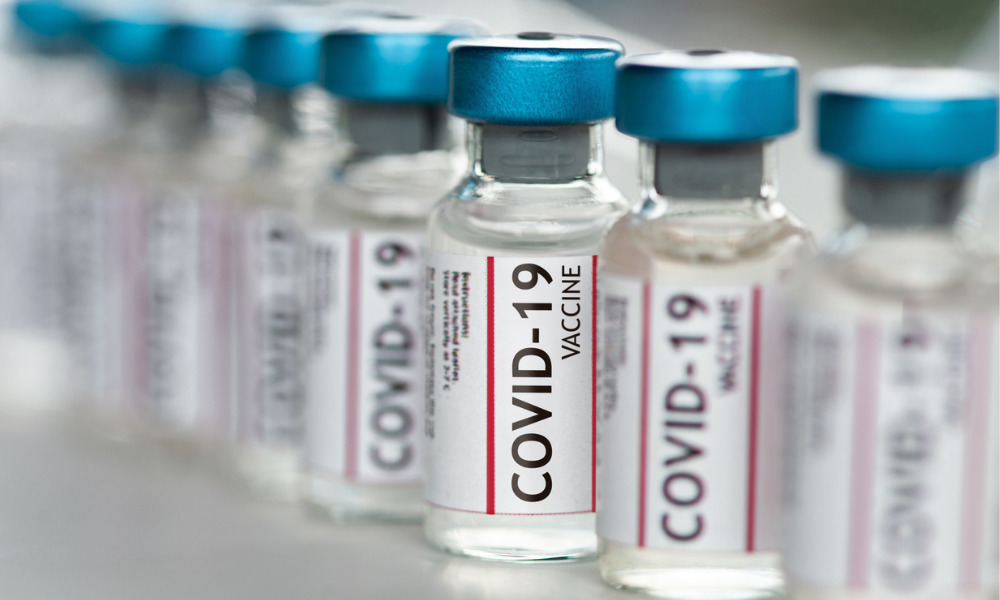 It has been about a year since COVID-19 began its relentless attack on Canadian workers and workplaces. Pre-screening, masking, testing, donning and doffing are now everyday workplace terms, and kitchen counters, bedrooms, closets and even vehicles have been refashioned into work spaces. It's widely accepted that the quickest and most realistic way to move out of the pandemic is through mass vaccination. On this, employers agree. While there may be workplaces that can implement a mandatory vaccination policy (which creates complex legal considerations not addressed here), this article focuses on voluntary vaccinations. It considers what employers ought to be doing now in order to maximize workforce vaccination under a voluntary vaccination policy.
A voluntary vaccination policy
In the absence of legislation and political will mandating vaccination, employers may choose to implement a voluntary vaccination policy. The term "voluntary" should not be interpreted as the opposite of robust or forceful. Rather, employers should view a voluntary vaccination policy as requiring an equally strategic approach toward the same goal — maximizing workforce vaccinations. To accomplish this, employers must have a detailed and co-ordinated roll-out strategy containing key elements as set out below.
Key elements in a roll-Out strategy
Communication: frequent and repetitive
Key elements of the voluntary vaccination roll-out strategy must include frequent and repetitive communication. Traditional health and safety policies are often stagnant, requiring only one annual review and infrequent updates. A voluntary vaccination policy for COVID-19 ("policy") must be different. Communication on it should be intense and enduring, with a mind to reiterating and reinforcing the policy for up to a year, perhaps longer. This will be especially important if, as some health experts are theorizing, repeated vaccinations will be required to sustain immunity.
Information: reliable and clear
A voluntary vaccination policy should be accompanied by relevant information published by government and public health officials. Workers should be provided with clear and transparent information about vaccines so that they view the policy as in line with reliable, science-based evidence. Anxieties and misinformation must be acknowledged and dispelled, but with an eye to balancing valid health apprehensions in regard to vaccinations (i.e., pregnant persons, persons with particular allergies). Employers must ensure that the information provided is culturally and linguistically appropriate for their workforce.
Expertise and/or trusted community advocates
Employers should consider having experts or trusted community advocates address the workplace to discuss vaccinations and counter hesitancy, barriers and mistrust of the health-care system. This is an approach that has been taken, with some success, at long-term care homes, where experts from the local hospitals and/or trusted community advocates attend to provide pointed advice on various workplace health and safety concerns.
Access to the policy and supporting materials
A voluntary vaccination policy and its associated materials must not only exist in paper form, located in the health and safety manual or buried on the company intranet. Employers should consider postings on physical and/or virtual bulletin boards, disseminating information through an email service or an internal website. Multiple platforms to access the materials is ideal, and employers should consider the means available to increase worker access to the material.
Stakeholder support: occupational health and safety committee
Occupational health and safety committees (or worker representatives) should be made key stakeholders in assisting with the policy roll-out. Committee members often have specialized workplace training and can draw on knowledge and familiarity with the workplace and its workforce, to help navigate the roll-out, for improved results.
Incentives
Employers should consider whether incentives ought to be provided to workers who get the vaccine. Discipline for not receiving the vaccine is not available under a voluntary vaccination policy; however, incentives to further encourage workers to vaccinate ought to be discussed.
Conclusion
A standalone voluntary vaccination policy will not maximize workplace vaccinations. Employers must implement a co-ordinated roll-out strategy, attending to communication, information, trusted and expert support, and involve key health and safety stakeholders, if Canadians are to exit this pandemic and continue to reopen businesses safely.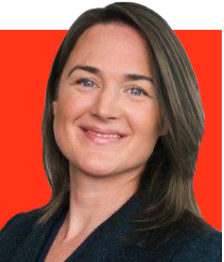 Deanah Shelly is a partner in the Toronto office of Mathews Dinsdale & Clark. She is a member of the firm's national occupational health and safety and workers' compensation practice group. She can be reached at (416) 869-2502 or [email protected]
This article originally appeared in the March/April 2021 issue of COS.