…and the journey toward safety excellence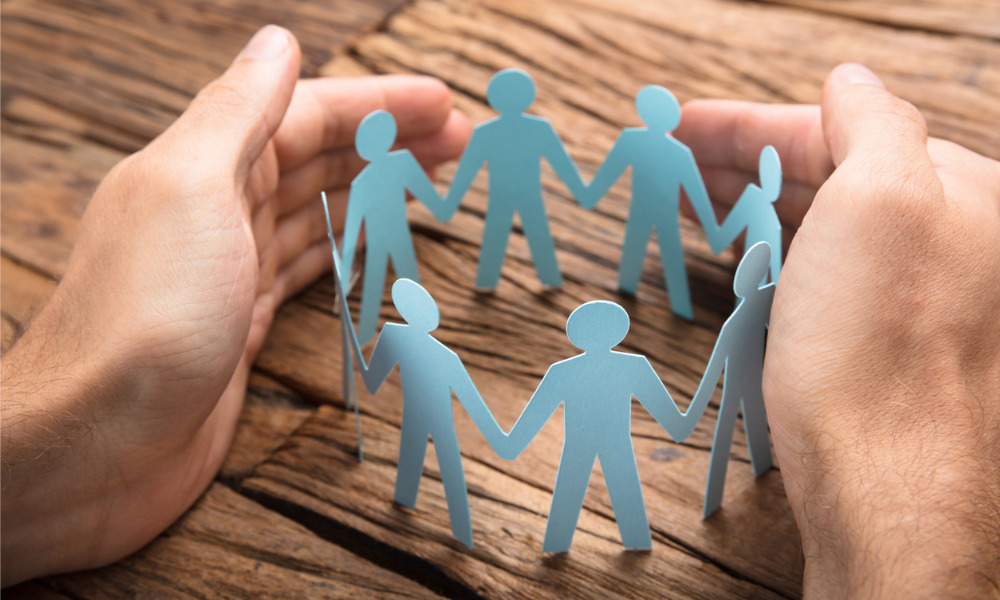 Focusing on the future is an important part of all facets of the oil and gas industry. There are always new opportunities, new challenges and better ways of doing our work. We, as an industry, must stay committed to continuous improvement. One way to recognize the improvements we have made and the way we have evolved is to occasionally pause for self-reflection.
I have experience in many industries working for various employers, but the vast majority of my time has been in the oil and gas industry. I have worked in the field and have friends and family members who continue to do so. My experiences in the field and as an HSE professional drive my commitment to looking for ways to manage safety and refine the qualification process. My approach to safety is to develop processes and procedures to eliminate incidents, and to surround myself with colleagues in HSE, the field and in senior leadership positions who share the same goal. I am proud to be part of Michels Canada's safety culture and of a team that, as of this writing, has completed more than 3 million exposure hours without a single loss-time incident.
When I reflect on my observations over the past decade, I recognize vast improvements and the ongoing need for continuous review and advancements. I hope that as you read this, you will review your own personal commitment to safety and identify ways for our industry as a whole to continue our journey to safety excellence.
A return on investment
In the past decade, senior managers in our industry have gained a deep understanding of how a strong safety culture and a dedicated HSE team can have a significant, positive return on investment. I remember a time when having safety personnel on a jobsite was viewed as a financial burden rather than an opportunity to have a meaningful safety program. Today, our industry is well aware of the negative impact an incident can have on a business. As a result, the days when safety performance was attributed to luck are gone. Instead, HSE programs have been expanded to guide it proactively and aggressively. In addition, there is now an understanding that lower incident rates can result in lower Workers' Compensation Board (WCB) premiums. The result? A demonstration to senior managers that we are literally financially rewarded for good safety performance.
Holistic approach
Raise your hand if you remember a time when safety was the sole responsibility of whoever happened to have "safety" in their job title, regardless of experience or credentials. I hope I am not alone in noticing how senior executive management teams, field management teams and frontline supervisors are all becoming more involved in the success of the overall HSE program. A talented HSE team provides training and direction. We are most effective when we are consulting and collaborating, not policing. Our people and our projects benefit any time project leaders and field supervisors share responsibility for a meaningful HSE program.
Active participation
I shudder to think there are places in our industry where HSE personnel are not being invited to participate in the same morning project-planning meetings as attended by project managers and frontline supervisors. HSE professionals don't like to spend time in meetings any more than anyone else does, but we know we can add insight on a daily basis. It hasn't always been this way; in fact, I remember plenty of times when proverbial doors were shut before an HSE representative arrived at a meeting. It is very encouraging to see HSE personnel invited to the same meetings as other managers and, more importantly, to see safety as a topic on the agenda.
Emphasizing prevention
The complete elimination of incidents is a very challenging goal. One way to advance toward it is to thoughtfully use lessons learned to make decisions with the potential to improve safety performance. I remember a time when an incident was followed up with a quick investigation and little involvement from a supervisor. Once it was done, the data was never looked at again and there was no discussion of prevention. Now that we have years of incident data, we keep it in a central database. The lessons learned from serious incidents are an ongoing discussion with the project leadership team. We ask them to review the findings as they apply to the current work scope on projects.
Cultural shift
A change in corporate culture to emphasize employee tenure can lead to improved safety performance. In Michels Canada's experience, an incident is less likely to repeat itself with less transient crews. We have specifically observed this in our horizontal directional drilling group where a vast majority of crew members have worked together for many years. They are experienced, mentor new personnel who come to the site, transfer knowledge of lessons learned, and communicate mistakes from the past to those who are new. They have current training and, because they aren't transient, they obtain refresher training as required. Frontline supervisors and the field management team have a clear understanding of their roles and responsibilities in the health and safety program. As a side note, there can still be confusion when working for various clients, so we look at ways to improve this work in progress.
Collaboration
I remember a time when clients didn't ask many questions about a contractor's safety program and how it was managed. Those days are becoming more distant as our industry has shifted to an extensive pre-qualification process with a heavy emphasis on safety performance. Contractors, in turn, have turned to the same process when hiring subcontractors. This shift toward a three-pronged approach to safety that is shared by clients, contractors and subcontractors makes sure everyone has the same expectations for safety performance before a project gets started.
Conclusion
There is no secret to our success at Michels Canada. It is the result of hard work, vigilance and a top-down commitment to our core values. My advice to our industry is really simple: Do what you say that you are going to do in your safety program. Don't do it because feel obligated to do it, rather do it because you genuinely care. I frequently ask myself and others if we really care about production over someone going home safely? The answer, obviously, is no. Rather than trying to overlook a safety rule or procedure or cut through red tape, be sure you and your colleagues are committed to doing what is right.
Shannon Caron is Michels Canada's Health, Safety and Environmental Director. Shannon has 15 years of experience in the HSE field, half of which has been at Michels Canada. Her responsibilities include designing, implementing and directing HSE programs as well as managing a team of safety, environmental and transportation professional across Canada.