70 per cent of Canadians view pharmacists as essential — an almost 10 per cent increase since the pandemic began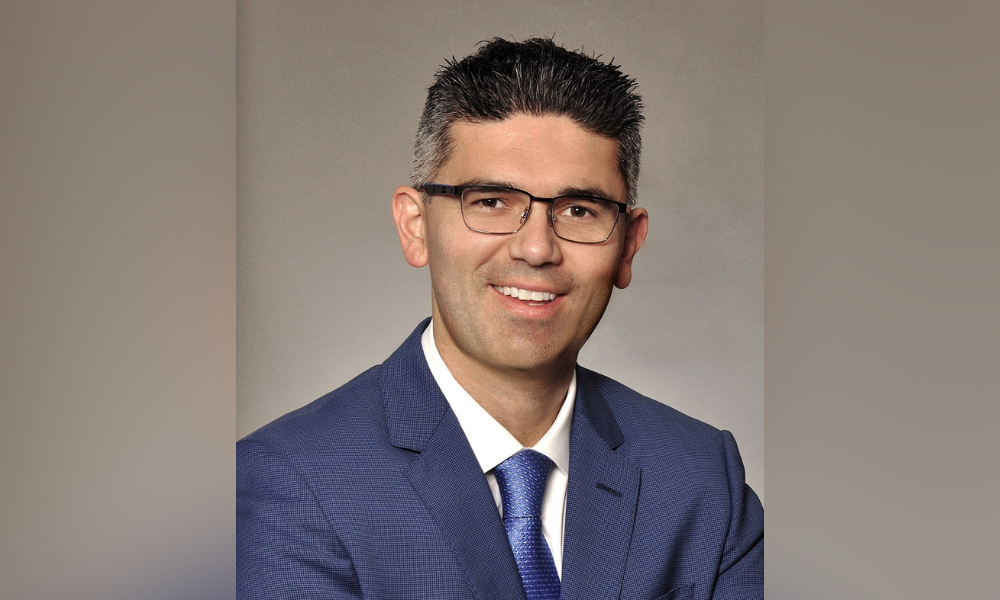 The role of all healthcare professionals has changed significantly during the pandemic, including pharmacists whose importance has come into sharper focus over the past two years. As healthcare professionals, pharmacists are helping to find solutions to some of the most pressing healthcare issues today.
In a recent Canadian Pharmacists Association (CPHA) national survey, 70 per cent of Canadians view pharmacists as essential — an almost 10 per cent increase since the pandemic began. Beyond dispensing and renewing prescription medications, pharmacists have increasingly been sought after to help reduce the burden on hospitals and doctor's offices. Among other contributions pharmacists administer vaccinations, provide medication management services, contribute to mental health care and more. Often the most accessible members of a person's healthcare team, pharmacists play a critical role in maximizing overall health outcomes, preventing medication errors, and improve costs and efficiencies.
Driving better employee health outcomes
Benefitting both employers and their workers, pharmacists have become a go-to resource for employees who seek medication advice, and provide a reliable source of information for the prevention, detection treatment and management of health symptoms.
Among their attributes pharmacists are uniquely positioned to oversee an employee/patient's complete medication regimen, even if it involves multiple prescribers. The guidance pharmacists provide helps patients accurately and effectively take prescribed medications and achieve intended health outcomes. This includes discussing medication safety, identifying and managing side effects, and assisting in the management of chronic health conditions. Through regular follow-ups and consultation with patients, pharmacists can also monitor a patient's drug therapy adherence and provide progress evaluation, including detection of adverse effects.
With these services and advantages in mind, enhancing employee access to pharmacists is a way employers can help workers navigate stressful times and keep workplaces healthy. In fact, having a pharmacy partner that offers employees 24/7 year-round access to a pharmacist from the privacy of the employee's own home or another preferred location is a distinct advantage for both employers and their staff. Going further, a pharmacy partner that offers free delivery of prescription medications to an employee's home or other chosen location brings distinct advantages. Beyond a welcome convenience, for employees who may not have the flexibility to visit a retail pharmacy during typical business hours, such access and services can be both stress reducing and, in some instances, literally life-saving.
Helping support employee mental wellness
An October 2020 Leger Marketing study noted that 24 per cent of Canadians reported
their mental health and stress levels were worse than when the pandemic's first wave swept across Canada.
With cooler fall weather and winter doldrums soon approaching, and the impacts of the fourth wave now beginning to be felt, employers can expect many staff members to be particularly anxious this year. Fortunately, more employers than ever are taking their employees' mental health seriously.
A September 2020 Willis Towers Watson survey noted, for example, that 53 per cent of employers are enhancing their employee wellbeing programs, with 60 per cent of respondents expected to prioritize mental health and stress management support.
Insurance carriers offer various tools that employers can use to promote employee physical and mental health. Employers can provide their employees with the benefits of a partner pharmacy service. Employees who take multiple medications, should be encouraged to consult with their pharmacy to confirm their prescribed drugs can be safely taken in combination with one another, including mental health medications. Pharmacists can also potentially recommend equivalent, cost-effective drugs that can help the patient and their drug plan save money.
Considering full-spectrum pharmacy care
By helping patients better understand their conditions, how their prescribed medications are intended to help, and how to take these drugs properly, pharmacists can not only help improve health outcomes but also prevent and resolve medication-related problems including potential adverse drug interactions. In doing so, they help decrease emergency room visits and hospital admissions, prevent abuse and misuse of medications, and reduce the risk of drug therapy problems.
As employers gear up for the fall, it's important to keep benefits plans and the importance of employee health top of mind. Doing so and providing employees with access to modern pharmacy services is a sure way to help keep workplaces healthy.
Jeff Boutilier is General Manager Pharmacy and Chief Clinical Officer at Express Scripts Canada and is responsible for the management and direction of pharmacy across Canada.