Prime contractor legislation driving interest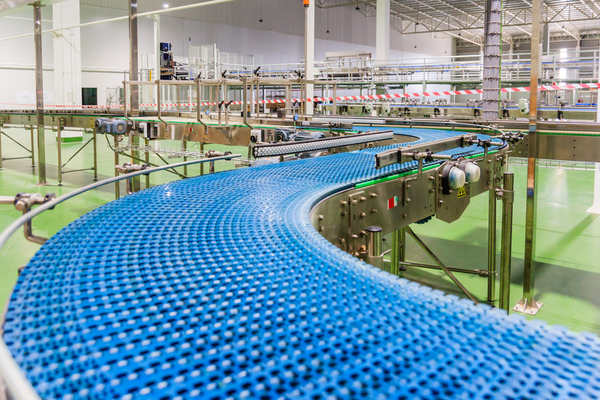 In the last two weeks, I have had more calls for assistance with shutdown safety than I have had in years. A lot of the organizations I have supported over the years have routine plant shutdowns that allow time for preventative maintenance, focused housekeeping, changeovers, upgrades and even additions. Most shutdowns have occurred in the spring or summer months, and here we are in the middle of winter. We realize that shutdowns can be dangerous as we are often doing non-routine tasks and even tasks for the first time. Contractors may be working on site that have limited or no site knowledge. Not to mention people working long hours with project pressures and contractors coming in to perform specific portions. Some hazards and their risks are just "part and parcel" of the shutdown process, such as exposure to defective equipment, electrical hazards, exposure to toxic chemicals, unexpected release of energy from machines or pipelines, performing elevated work, hot work and work in confined spaces.
This unexpected increase in "early" interest in shutdown or turnaround safety did take me by surprise. After a couple conversations, I was excited by the concept that people wanted to take the extra time for safety considerations within planning stages, versus being reactive to immediate needs. In some jurisdictions, there has been an increased focus on, or a planned enforcement, of new prime contractor legislation and organizations want to be prepared.
So here are some top considerations for shutdowns:
Give yourself enough time to plan: Allow for at least four months prior to the scheduled shutdown and review the shutdown plan. Having a shutdown or turnaround checklist helps an organization prepare and ensures that all important items are considered. Safety needs to be a component of the checklist, not only in its own section, but integrated into other components, such as identification of equipment and tools. From the clear list of the projects to be accomplished, each should be evaluated. Each task should have a clear objective and a plan that list what needs to be done to do it safely — procedures, equipment, permits, personal training and such. The plans should be discussed with people involved to ensure that timelines are realistic and the right resources and support are going to be available.
Run your hazard identification, risk assessment and control program — and put the tasks through the paces of the program to ensure all are identified and the right controls are in place. This gives a great opportunity to review program components that are already in place, such as a permit system for confined space, and you might also expand on best solutions and help frame training needs.
Get familiar with prime contractor legislation: If you have prime contractor legislation in your jurisdiction, understand what it is, what it means and how your organization is going to deal with it. If you are a prime contractor during a shutdown, your program components and how you interact with your contractors will be different than if you are not.
Review your contractor management program: Ensure there is a component that screens the contractors for competence, relevant skills and familiarity with the type of shutdown. Identify who will be supervising them and their access needs.
Review safety programs: Your documentation, systems of work, hazard specific programs, permits (hot work and confined space and specific procedures) etcetera all need to be reviewed. Some shutdown tasks need to have additional requirements such as working a height or confined space program, permit and procedure for the non-routine tasks. Your hazard identification tools and processes also need to be considered. How you plan to do real time shutdown job hazard analysis (JHA) processes and field level risk assessments (FLRAs) are important components.
Review orientation: Ensure the orientation program includes specific inclusions for your plant and for the projects. This is essential for your contractors, but also consider special project orientation or meetings that also include your people working the shutdown, as it is not business as usual. Re-educating your workforce about safety, including the emergency response procedures need to be components of the shutdown training.
Consideration exposure testing: Some plants, typically chemical, pose a real risk of exposure to toxic chemicals, flammable gases, airborne fibers and more. Having a specified person to test for exposure risk and procedures in place may need to be considered.
Review personnel needs: It is good to identify the personnel, both internal and external, for the shutdown. Ensuring that they have the appropriate skills, training, competencies and qualifications are key in an effective and safe shutdown.
Review equipment needs: Bringing additional equipment to complete the tasks often poses an increased risk. We need to make sure they are only operated by trained, qualified operators and with heavy mobile equipment that spotters and other controls are in place.
Review storage needs: Just like equipment, materials are often moved, brought in and utilized during the shutdown activities. All hazardous and dangerous materials should be properly stored and kept out of the work area. Storage or holding areas should be identified, used and good housekeeping should be in order.
Review communication needs: Plant Shutdowns can be dangerous. Develop shutdown codes and phrases that quickly flag if there is a danger or that some form of swift response is needed to resolve immediate danger, as well as ensuring pathways, methods and equipment are provided, known and used.
Having shutdowns work to improve processes and production capabilities, working conditions, safety, and decrease downtime during the year. Preparing for these well ahead of time and evaluating the non-routine hazards prior to starting work can help prevent injuries and keep the project on track.