Is behaviour-based safety on the way out?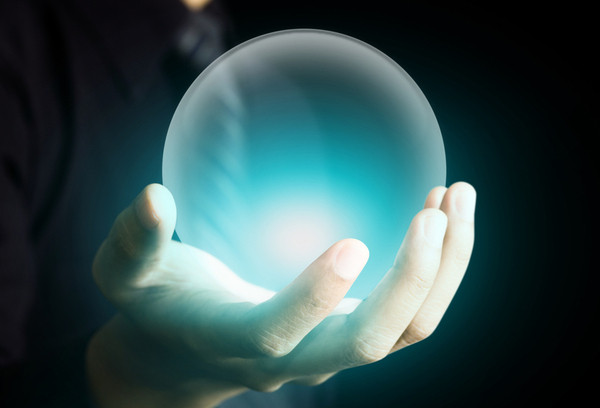 Looking ahead to 2017 we will see a year with some bright and interesting spots. It will remain a time of challenges. I have revisited some of the themes from last year. Others are new, and I hope they provoke some thought and conversation.
Global Harmonized System: Changes to the hazardous products act require federal workplaces to be in compliance by the December 2018.
On a provincial level, many workers are now receiving WHMIS 2015 training that covers the new aspects of GHS. Companies that are working with federally regulated companies are moving towards GHS compliance. Provincially, we have yet to see any significant legislative action to move towards GHS compliance.
Significant changes coming to the profession in Canada? In 2014 the International Network of Safety & Health Practitioner Organisations (INSHPO) conducted a literature review of the Value Proposition of the Occupational Health and Safety Professional. It found that only two studies existed, one which I had authored, delving into this subject. In 2015, a professional capability framework intended to capture the common skills and competencies of OHS professionals globally followed.
The president of INSHPO, Eldeen Pozniak, a Canadian and former president of the Canadian Society of Safety Engineers (CSSE) made a presentation at the CSSE conference in Vancouver last year. The framework took upon some terminology of the earlier studies to term to some in safety as practitioners and professionals and assigning different levels of competency and skill to each in recognition of the front-line service delivery role of practitioners and the more management focused role of professionals.
All this was very timely in the discussion going between many CRSPs and also at the Board of Canadian Registered Safety Professionals (BCRSP) about establishing a national practitioner level designation, which would bring Canada more in alignment with other countries, such as the United States and the United Kingdom.
I have written previously about how the profession is fractured and regionalized. A new practitioner level designation would be a great leap towards uniting the profession nationally under a single certifying body for all those involved in the profession. It would be a huge step towards a single standard for education, training, and experience with all those holding a designation subject to a code of ethics and disciplinary action for unprofessional or unsavory conduct.
In December 2016, BCRSP also announced changes to the educational requirements for CRSP application, which would take effect in July of 2018. This is a hopeful sign that this project may go ahead.
Companies are re-examining the value of safety departments: Last year saw many large companies re-examine the value of the safety department. Some see it as a source of bureaucracy and others wonder at the value or role that the safety people fill.
In August, Statoil cut up to 150 staff working in their SSU (safety and sustainability) department in their Norwegian head office. This was part of an attempt to simplify processes and cut costs.
The number of jobs in Alberta have shrunk, and many safety positions have remained vacant as companies try to control costs and reconcile the value provided by safety departments. Safety professionals must be the providers of solutions and the facilitators of safe work performance. The days of being the ones who simply identify problems for others to solve are quickly disappearing.
Slogans abound, but results continue to elude: Safety people and departments continue to use slogans that imply constantly improving performance. The debate over whether injury rates reflect actual safety performance will continue to rage. Those fortunate enough to be better informed will recognize injury rates, especially in Canada, are inherently unreliable. With Canada's jurisdictional structure there is no national standard on what an injury actually is and even compensation boards across the country do not share common definitions.
Overall, fatality rates have remained surprisingly stable or seen a rise when a sluggish economy should present us with reduced rates as more skilled and experienced workers are trained in the workplace. The third quarter statistics in Alberta point to a poor year, particularly in construction and energy, which is surprising considering the contraction in the job market.
BBS may finally be on the wane: An interesting article was posted this year by one of the chief proponents on behaviour-based safety (BBS) saying that it was time to move on to something else. BBS is still taught as part of the basic safety curriculum, and it can be a helpful part of a safety program or system.
The claim that BBS reduces incident rates has long been proven to be false but globally companies still spend billions on it. The reason is simple – it looks like something is being done, and it seems to have an effect. Those better informed recognize this as the Hawthorne or Observer effect, which is short-term and unsustainable.
There is always pressure to do something in the short term. This can mean BBS or some other gesture such as re-training. It helps avoid the ugly truth that there are underlying causes that may now have escaped attention in favor of a quick fix.
During the twenty plus year reign of BBS as the silver bullet, fatality rates have not fallen in Canada or the U.S. In some of the industries where BBS is extremely popular, fatalities have been rising in recent years. It would not be correct to say BBS is a failure; it would also not be correct to say it was successful in reducing incidents and harm in the workplace. Time to move on indeed — but to what?
The discussion over zero will intensify: There are many who espouse the goal and target of zero. There are just as many who look upon this as a harmful endeavour. Zero is a laudable goal, something which all agree upon. That is where the agreement ends. For the emotionally invested, any goal other than zero is unconscionable. Others maintain that if such a goal is unachievable, then it promotes risk-taking behaviour.
The other problem with zero is that it means you have a huge problem – no data. With the lack of information comes the assumption that everything is safe. That assumption is not true as we have seen in so many examples. Those who love zero also love zero tolerance and absolute rules – another damaging aspect of the cult(ure) of zero which promotes "hypercompliance." In 2017 we will continue to see those better informed challenge the zero mantras. After all, a zero goal without a strategy or workable plan yields zero results.
Least objectionable outcome: In times of poor economic outlooks, there is always pressure to let things slide, and safety is no different. Safety people may be pressured to accept higher levels of risk or to have their advice ignored in favour of expediency.
Remaining engaged and striving for the least objectionable course of action is difficult. Principled dissent is a skill that every safety person should develop. Standing alone will not accomplish much towards any goal.
Metron case wraps up: In 2016 the Metron case continued to unfold in the Ontario courts. At Christmastime in 2009, a swing stage collapsed and killed most of the workers on it. The project manager, Vadim Kazenelson, was sentenced to three and half years in prison for his role in the swing stage collapse. A previous trial had imposed a fine of $750,000 on the defunct company. The presidents of Metron and the company that provided the swing stage were also fined.
This may finally be the end of this unfortunate incident.
Families of B.C. sawmill victims look for a day in court: In January 2016, families of workers killed along with survivors of the sawmill explosions in Williams Lake and Burns Lake filed a class action lawsuit against WorkSafeBC. The statement of claim is a scathing indictment of WorkSafeBC at the time.
WorkSafeBC has claimed that they are protected against such lawsuits from workers by law. The historic trade-off between workers and employers that workers shall have no fault compensation in return for not being able to sue employers comes into play.
This is an interesting case that bears watching. This may be part of a larger trend. In Ontario, the Ministry of Labour has been named in a class action lawsuit over the Elliot Lake mall collapse where they maintained an office.
As usual, I may have missed some favorites. Like how injuries are falling and fatalities are climbing (most curiously in Alberta).
This year promises to be an interesting year from the profession. We are poised for a leap forward. We are also challenged to constantly define our role and show employers the value of having a safety practitioner, professional, or department.
It looks like it will be a positive year as long as we do not fight too much over nothing (zero) and remained focussed on the prevention of harm and advancing the profession.