When safety is the goal, everyone in the workplace wins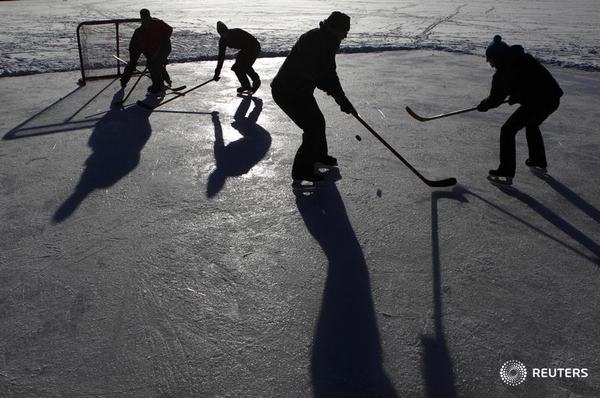 Hockey and workplace safety may seem different on the surface, but they are actually quite similar.
We recently launched a public awareness campaign that makes this comparison. The commercials show the Safety Heroes hockey team battling it out against their rivals, the Workplace Hazards. The Hazards are big, bold and ready to trip up the Safety Heroes at every turn, but the Heroes score because they work together as a team. Everyone has a role to play, and the Safety Heroes' collaboration leads to success.
A strong safety team that can beat the hazards at your workplace often starts with a strong safety and health committee.
In Manitoba, all workplaces with 20 or more workers must have a safety and health committee, and similar legislation exists across the country.
In their most basic form, committees are involved in resolving safety concerns, investigating incidents and conducting inspections. Workers and employers must be represented on every committee.
However, the most effective safety and health committees I see in my role are the ones that go beyond meeting their legislative requirements. Truly successful committee make real, positive change in the safety and health of their workplace because their work is based on collaboration and trust, not confrontation.
Team members on successful committees recognize they all have the same goal: Keeping the people that they work with safe. They trust each other to represent the multiple positions in a workplace.
By doing so, they find solutions to the common challenges that every workplace faces.
When safety is your goal, everyone in your workplace wins.