Shirley Hickman, executive director of Threads of Life, on the organization's mission in 2020 and beyond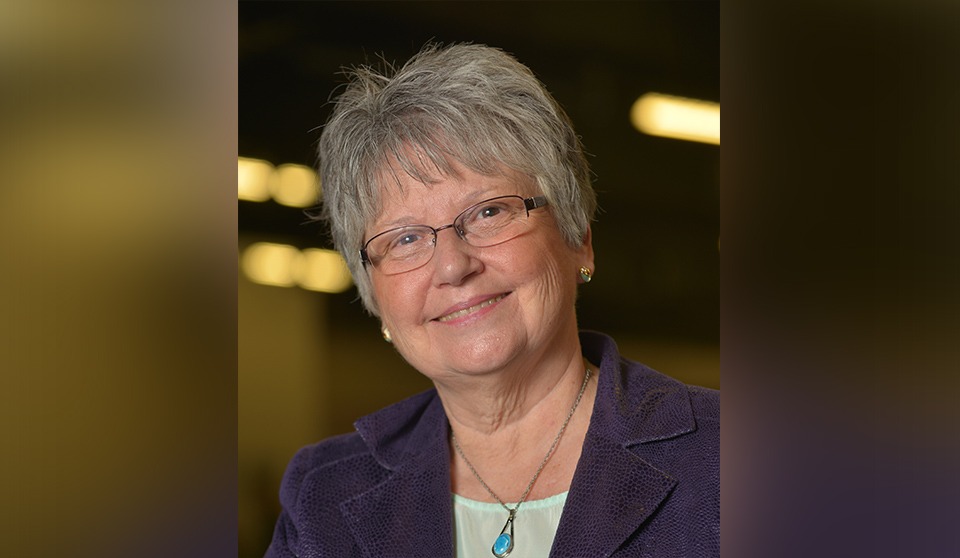 On an average working day in Canada, three workers are killed or die of an occupational disease. That's more than 1,000 workers a year, "and it's just the tip of the iceberg," says Shirley Hickman, executive director of Threads of Life. Those statistics don't take into account workers affected by injury or illness.
Those workers are not just a number or a statistic. There are faces behind those numbers, people with lives and loved ones.
In 1996, Hickman lost her son, Tim, as a result of a fatal explosion that occurred in the arena in which he was working in London, Ont.
"You're thrown into an unknown world and it's a fog," says Hickman. "Our family basically found itself in a world that we didn't understand. You're not just dealing with grief, the tragedy, the complexity of it, the sudden grief of a worker going to work and then not coming home. You're also thrown into the world of investigations, legal process, etc."
What followed was not just grief but also frustration. It took years for Hickman and her family to get answers. Plus, the ensuing legal battle occurred between the City of London and the Ontario Ministry of Labour, but there seemed to be no space for loved ones.
"I knew that there was no voice [for us] in the legal system — no voice for Tim, no voice for his family," says Hickman. "That's the day I decided to do something positive."
Hickman says that, little by little, other organizations in London asked her to share the story of Tim and who he was. "I didn't know what had happened to cause the explosion, but I knew who Tim was so I shared that." she says.
The Ministry of Labour asked Hickman to speak with inspectors and supervisors and on initiatives centred around decreasing dangers to young workers. "One by one, doors started to open," she says. "They all realized that families needed to be connected."
Eventually, Threads of Life was launched in 2003 with help from the Ontario Ministry of Labour and the province's Workplace Safety and Insurance Board (WSIB). The organization offers its services throughout Canada.
Before the organization was created, there wasn't really anything else like it in Canada. There was a real gap in the health and safety landscape for an organization such as Threads of Life, which gives a voice to those affected by workplace tragedies. And more than a voice, the organization also provides a support system.
Threads of Life
Threads of Life consists of about 15 staff members, including Hickman. The organization has a board of directors, comprised of family members affected by workplace tragedies, as well as health and safety experts. More than 3,000 family members are currently receiving support services from the organization.
"We help families who were victimized to become survivors," says Hickman. "Though they will remain a victim for the rest of their lives, we've chosen to be survivors and that is part of the whole prevention message."
Threads of Life is two-fold, says Hickman. "Number one is that we support families, and number two is that we support the prevention message."
Indeed, aside from offering support services, Threads of Life also advocates for health and safety in the workplace. Part of its vision is to help lead a culture shift in which we re-think our idea of workplace deaths, injuries and illnesses as inevitable. Instead, the organization wants us to think of workplace tragedies as morally, socially and economically unacceptable.
"We help those families that want to be involved in prevention so that they can share their stories and they can become part of the whole prevention message," says Hickman.
Volunteer Family Guides
Threads of Life uses a peer support model, currently mostly virtual, made up of what it calls Volunteer Family Guides. This is one of the major ways in which the organization offers its support. These are members of the organization who volunteer their time to listen and engage with victims of workplace tragedies. The volunteers also put members in touch with other community organizations. Threads of Life currently has 65 Volunteer Family Guides.
These guides are trained by the organization to provide adequate support for members, and they draw on their own life stories to help connect with other members. Volunteers operate one on one, but they also share their stories with larger groups.
"The human story opens the ears of the worker, the employer," says Hickman.
Indeed, Hickman says there is a huge value to personal volunteers sharing their stories. "This summer, we trained a few volunteers to take their presentations virtually — and in schools, which included some in-person events. Our volunteers are ready for virtual and in-person sessions."
"We've trained existing family members to be new guides," she says. "Sometimes, people want a specific match, and we can do that because we have support across Canada. It's amazing to work with people who know that families who are living with a life-altering injury need that kind of support."
Threads of Life also sends out a quarterly newsletter, which includes personal stories from its members. The newsletter "reminds us of what we're doing and where we're going," says Hickman. In addition to this, the organization co-ordinates various events throughout the year, which bring together its members and raise awareness for the cause.
National Virtual Family Forum
Like many other organizations, Threads of Life has had to grapple with the restrictions imposed by the COVID-19 pandemic. This means that two of its key events, Steps for Life and the Family Forums, have had to go virtual.
This year, the National Virtual Family Forum took place from Oct. 17 to Nov. 21. Typically, the annual forum offers a place for families affected to share in their grief and support. Normally, the event has been held regionally, to allow for families to gather in person. This year was different. The virtual event instead allowed for several sessions on grief, loss, mental health, etc. to be held throughout the week.
The centrepiece of the event was the incredibly moving opening ceremony, the Reflections Ceremony, where families affected by tragedy and loss honoured their loved ones.
"It's very moving, it's very emotional, but it sets the tone. It's an opportunity for us to all come together, take off our day-to-day mask, as we would say, and honour the pain that's in our body and our heart," says Hickman.
Participants lit candles, the ceremony hosted guest speakers from the health and safety community and the organizers did a presentation of photos and names of people affected by workplace losses, injuries and illnesses. More than70 families were honoured.
COVID-19 will also have a huge impact on Threads of Life, says Hickman. Families will be impacted by effects and losses of COVID-19; on health-care workers, for example.
Steps for Life
Steps for Life started in 2005, with only around 50 or 60 people. In the last 15 years, the event has grown exponentially to include thousands of participants throughout Canada. "Steps for Life is an opportunity for the community to come together," says Hickman. "It's also about prevention… and honouring the lives of workers which have been permanently changed."
Threads of Life provides T-shirts, brochures and staff members to help out, but each community pulls together its own volunteers. Hickman says they recommend a 5K walk in the first weekend of May.
The 2020 event was the first time Steps for Life went virtual.
Steps for Life was going to be one of the first walks of the spring, says Hickman. In March, the committees were already well into their planning. Threads of Life had starting planning in the preceding fall, including getting sponsors committed and doing fundraising. And then the pandemic hit. Although it was a bit of a rush, Hickman says they "were able to pull together so quickly! People did so many different things like dancing, playing basketball and recorded and shared it with us."
In 2021, there will be no registration fee for the Steps for Life event. Instead, Threads of Life is asking participants to register via donation. The 2021 event may take on different forms, depending on regional and provincial restrictions. Some groups may be able to gather, while some will participate virtually as with the 2020 event. Whatever the format, Threads of Life is prepared!