ACSA – Lives lived safely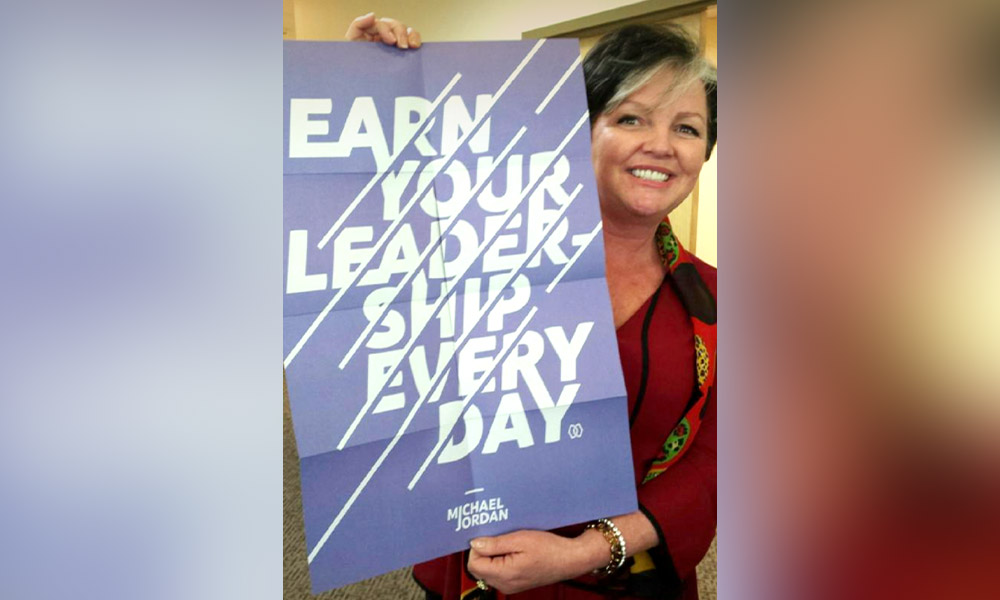 COS recently spoke with Tammy Hawkins, Chief Operations Officer of the Alberta Construction Safety Association (Your ACSA).Your ACSA's mission is to engage their stakeholders in supporting a culture that promotes health and safety values in the construction industry in Alberta.
"Our vision is: Lives Lived Safely. This vision resonates with us because we understand living safely is a value that carries through all aspects of our lives, at work, at home, and at play," says Hawkins.
"We partner with the Government of Alberta in offering the Certificate of Recognition (COR) to companies that develop and maintain a health and safety management system, which is based on continuous improvement, and is measured annually against an approved audit standard."
The association offers a range of courses to help those in the industry to implement and maintain health and safety in their workplaces.
"Our focus is construction, but we certify people throughout all industries," she says. "We also partner with the Canadian Federation of Construction Safety Associations (CFCSA) to stay connected and current, and to build National standards wherever possible."
The pandemic has had a huge impact on the construction sector.
"Workers have had to learn how to do their work differently in accommodating new protocols," says Hawkins.
COVID-19
According to Statistics Canada, investment in residential construction projects has exceeded pre-pandemic levels.Despite the pandemic, the construction sector is as busy as ever.
The Governments of Canada and Alberta have committed $52.7 million to help complete several infrastructure projects in the province through the Investing in Canada Infrastructure Program.
Nevertheless, as essential workers, construction workers are vulnerable to COVID-19 — especially in Alberta.
At the time of writing this, Alberta is experiencing an explosive surge in COVID-19 cases.
And even before, during the second wave in winter, provincial sources said that some of the hardest hit sectors were manufacturing, transportation and construction.
In Ontario, the Building and Construction Trades Council reported that between January and April 9, 2021, there were a total of 237 cases of COVID-19 reported among building trade members.
Many construction organizations across the country are advocating for construction workers to be part of priority groups receiving vaccinations. In Alberta, on May 3 the Alberta Construction Association (ACA) sent a letter to Health Minister Tyler Shandro requesting that construction employees be listed along other essential occupations to receive vaccines.
Essential workers
In a number of provinces, including Alberta and Ontario, construction workers have been deemed to be essential workers and have continued working throughout the pandemic.
"Construction as an industry has been deemed an essential service across the country," says Hawkins.
"We have largely deferred to health authorities in terms of giving specific gathering direction and such, but have always considered pandemic as a potential hazard with a lower probability, and hadn't anticipated it would impact us with this severity over such an extended period of time."
"Indeed, as an essential service, we all need this industry to continue thriving as smoothly as possible —but for some, implementing COVID-19 guidelines hasn't been easy," she says. "Some jobs in construction and industrial work in camps, for instance, provide unique challenges in doing the work and maintaining physical distancing protocols."
There is obviously an imperative to balance the need to build with the need to ensure worker safety on-site as construction workers are obviously not able to work from home.
Construction companies and workers are having to be super creative in learning how to minimize risk while also working effectively. This is an ongoing consideration, which now has been expanded to include pandemic responsibilities.
Telework
Hawkins says that the staff and infrastructure at ACSA were somewhat prepared for the changes the pandemic brought, as they had some good capability to transition to remote work, but it had been largely untested. But nothing truly prepared them (or any other organization) for the scale of it.
Working from home has been a huge issue across all industries, including construction. Though many workers are necessarily still working on-site, a number of roles (administrative in nature for instance) have more easily transitioned to the working from home model.
Hawkins says that at ACSA, they transitioned to working from home soon after the start of the pandemic.
"We had a lot of infrastructure in place, so we were able to do it fairly quickly. Our COR team, client services team and others were up and running the day after we left our offices, and we were able to enjoy a seamless transition in services to our members.
Our health and safety classroom training took a little more attention to prepare it for the virtual environment, but we have an amazing team of professionals who made it look pretty painless! We now have 16 courses converted to the virtual environment with more to come."
As with many other organizations, your ACSA has had to adapt to teleworking and continues to use platforms such as Zoom, Microsoft Teams, Adobe Connect, and electronic signatures, "a practice we'd actually adopted before it became a necessity," says Hawkins.
With the vaccine campaign ramping up in Canada, people are now thinking about what the post-pandemic landscape is going to look like.
"I think this [hybrid] model is something that a lot of people want to continue in future," says Hawkins. "I'm referring to both staff options, and course delivery."
The reaction to working from home has been very mixed, she says, and feelings are changing the longer we continue to be isolated — "we'll be working with our teams to discuss what each person's ideal re-integration looks like."
Hawkins highlights how important it is for businesses and leaders to communicate often and effectively with employees — something which Your ACSA has implemented.
"We need to be strategic in our 'water cooler chats' these days to ensure that necessary engagement is ongoing. In addition to our regular business unit meetings, we need to design opportunities to be casually engaged with one another, with attention to mental health," she says.
Mental health is a huge topic, and has been since even before the pandemic.
Hawkins says that it's quite clear that once the situation returns to some sort of normalcy, mental health will remain a huge concern and focus in the sector.
She mentions that Your ACSA has made mental health first aid training an equivalent option to standard first aid training. Both are key in the industry.
Safety training
"A lot of our team is engaged in health and safety training," says Hawkins. The pandemic threw a spanner in the works.
"We had a number of people scheduled for classroom training that we had to suspend immediately, although we honestly had no idea the duration!" she says. "We were fortunate in being able to re-offer those courses, in the virtual format, relatively quickly."
Your ACSA offers a range of classes, including COR classes which are essential for effective health and safety management systems.
"We have also converted all National Construction Safety Officer (NCSO), and Health and Safety Administrator (HSA) mandatory training to the virtual environment," says Hawkins.
With the pandemic, the format of the courses has shifted to accommodate for e-learning.
Being home-bound is something that also affects safety training. Most training in the last year has been virtual, which has its limitations — especially when it comes to more practical hands-on learning, says Hawkins.
"Our training is not end-user, so that part has not been a challenge for us. We've worked to maximize the opportunities to remain engaged and active in our learning in the virtual environment," she says.
"Our classroom training philosophy has always been one of taking the 'Sage off the Stage' and having the 'Guide on the Side' in our classrooms. I come from a background in education myself, and really haven't experienced value in a straight lecture-based classroom environment. We have included a lot of active learning in our classrooms and continue to work to improve that even further."
To have these new, hybrid models has opened up ACSA's training to a lot of people throughout the country and the world.
"Student engagement is different," says Hawkins. "Indeed, online platforms get students to engage in different ways such as by using break out rooms, polls, and/or chats. We had long had an eye to implementing virtual training, but only actually made the leap when we got the same pandemic push as everyone else that increased the urgency! Now that we've had this experience, and feedback, I don't imagine we'll ever go back to classroom only offerings."
"We are further experimenting with more hybrid models, and I feel confident we'll be able to meet our learners where they are, and offer training when and how they want it," says Hawkins.
This article originally appeared in the July/August 2021 issue of COS.