Lalla has 18 years in the industry and says that learning about safety is a continuous process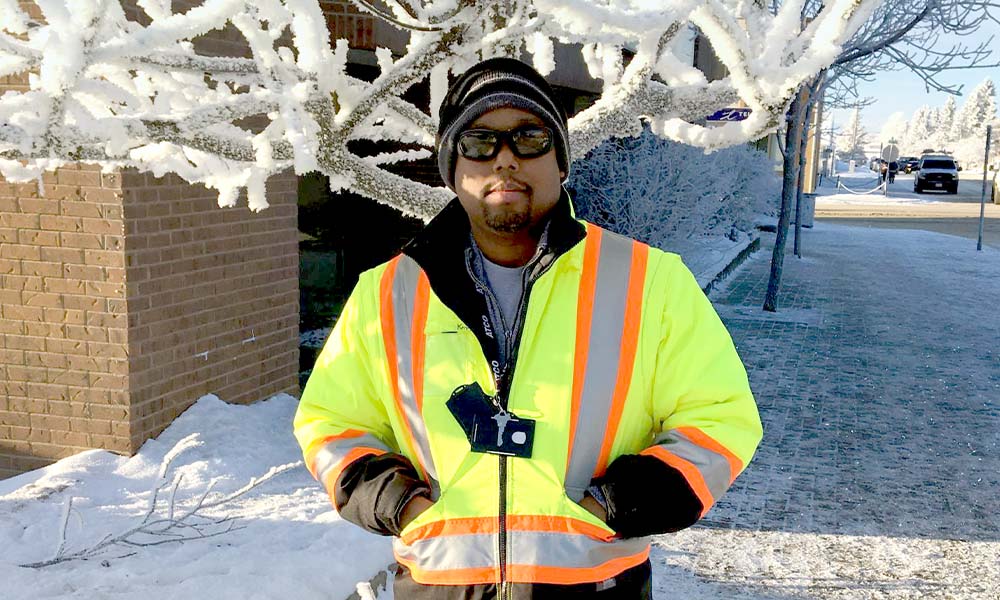 Q: How did you get into health and safety, and why?
A: I wish there were some altruistic origin story, but I first understood safety as 'my own benefit,' working on cruise lines 25 years ago and learning how to escape in the event of an emergency. I carried that sentiment when I started working on offshore exploration platforms because at that time everyone knew about the Piper Alpha disaster. Working offshore, you start to create a familial bond with the persons on your hitch/rotation, and then ensuring your brothers got home safely with you became personal — and just like that, my safety became our safety, and the journey began.
Q: What has been the biggest challenge so far in your career?
A: This is often a controversial response to a simple question, but my challenge is the profession itself. Specifically, the zealot-like behaviour in the workplace, the mentality that 'the sky is falling' when it's only clouds, or the belief that organizations exist to serve a safety objective when it's exactly the opposite. The profession must evolve into a value-add partnership that benefits everyone. Legislative requirements are important, and some bureaucracy is needed, but bureaucracy for the sake of it undermines the real goal of protecting employees.
Q: At work, what takes up the most of your time?
A: At different times in my career this response would change from policy and procedural development, strategy creation, managing people and measuring performance. Reflecting over the 18 years in safety, listening to people and understanding their reasoning behind their actions would be the number one activity taking up my time, and I would not change that. Actively listening to individuals and following up with them is a slow process, but it has worked for me and I have been pleasantly surprised by some of the feedback received.
Q: How do you promote health and safety outside of work?
A: Leading by example — but I am not perfect, and nor should we be. Most of my time is spent continuously learning new approaches in safety and health and educating my peers, or quite frankly, whoever will listen to a different perspective. Promoting risk management and demonstrating how we balance risk every day in our lives is another mission of mine mostly because when people see me, they automatically think I am going to bore them with my safe behaviour.
This article originally appeared in the July/August 2021 issue of COS.