New ASSP president, Deborah Roy, on her plans for the future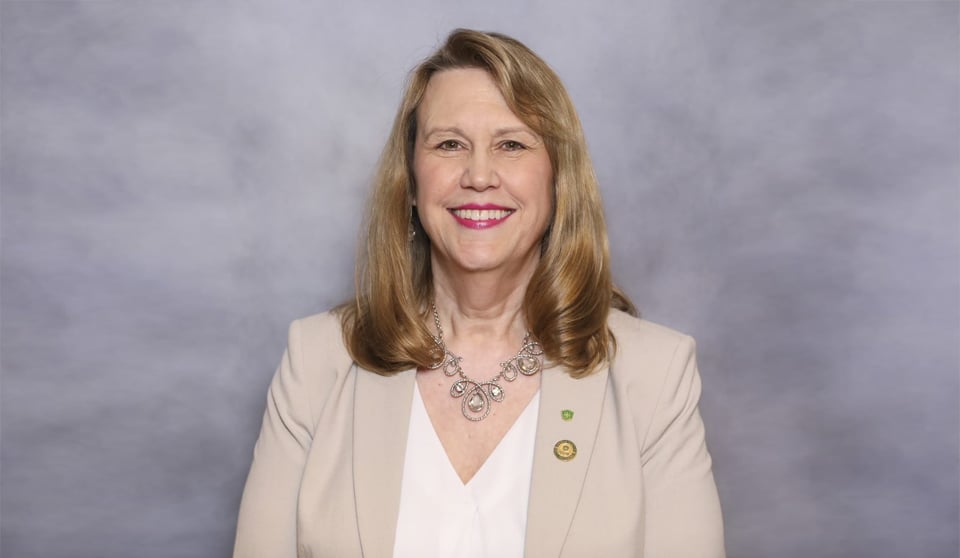 Deborah Roy became ASSP's 106th president on July 1, following Diana Stegall in the role. ASSP presidents serve a one-year term. Roy has more than 35 years of experience in occupational health and safety and has been a member of ASSP since 1993. In addition to being the newly minted ASSP president, Roy also founded her own consultancy firm, SafeTech Consultants Inc., in 1990 and, until recently, was the corporate director of health, safety and wellness at L.L. Bean, where she worked for 12 years.
COS spoke to Roy the day after she officially became ASSP's new president. This also happened to be a few days after Safety 2020, ASSP's annual conference, which went virtual this year because of the ongoing pandemic.
Due to be held in Orlando, Fla., from June 23 to 25, the event shifted online as a consequence of COVID-19 concerns. Roy says that once ASSP decided to convert the live conference online, ASSP staff had only six weeks to find a digital platform that could host the event, transition the marketing and prepare the content. No small feat! "It was really amazing to see how everybody worked together to pull it off," says Roy. And it seems the feedback has been pretty stellar so far. "The virtual event was very successful, and ASSP staff did a phenomenal job," she says.
Due to the digital format, this year's event was focused mainly on the educational content and having the virtual expo hall. Nevertheless, ASSP managed to organize coffee with the board of directors in the mornings and a Zoom event at the end of the conference following the keynote speech.
With the success of this year's digital format, ASSP may want to explore a digital component to Safety 2021 (scheduled to be held in Denver, Colo. June 6-9, 2021).
"That is something that we're looking at," says Roy. "Like most organizations, we learned from doing this virtual event… We had people that told us that they wouldn't normally be able to go to a live event, but they could do the virtual event. So, I think what I expect to happen next year is that we will hopefully have a live event, but we will also now always have the potential for a virtual component to it."
Looking to the future is something that Roy is doing now at the very beginning of her one-year tenure. Roy was elected to ASSP's board of directors a few years ago and was on the board for two years. She was then elected as senior vice president, president-elect and now president. Each of those roles lasts for a year and is a standard progression for any ASSP president.
Roy started as an occupational health nurse. "My undergraduate degree is a bachelor's degree in nursing," she says. Roy completed a five-year co-op program at Northeastern University in Boston. "My last two years of that co-op program, I did it all in occupational health. And so, by the time I graduated, I was hired into an occupational health nursing job right out of school in an electronics plant in Maine."
During this time, she was recruited to start an occupational medicine clinic facility, did safety consulting and learned about industrial hygiene. She also got involved in the American Association of Occupational Health Nurses (AAOHN). Wanting to do more on the safety side, Roy went back to grad school at the University of North Carolina Chapel Hill and got a Master of Public Health (MPH) in occupational health and safety.
"At that point," she says, "I started working for an environmental consulting firm and found that I really liked doing consulting. I left that organization after a couple years and started my own consulting firm."
Roy founded Safe Tech Consultants and ran the firm for 17 years. She says a lot of the firm's initial work was in high hazard industries that were chemical intensive (anhydrous ammonia, chlorine, and hexane systems, etc.). Roy moved toward more management systems consulting and consulting for senior leadership and organizations. One of her clients was L.L. Bean, which eventually recruited Roy at the end of 2007. Roy sold the training side of the firm to a former employee and became an executive-level leader of environmental health safety and wellness for 12 years. Roy recently retired from that position and is now back to consulting, although she remains on retainer with L.L. Bean for the rest of 2020.
Coming as no surprise, much of Roy's recent work has been COVID-19 related. Pandemic planning is something that is in Roy's wheelhouse; she has been involved in pandemic planning and response at worksites both on a state and federal level for more than 10 years. Notably, Roy wrote an article entitled "Preparing for a Pandemic: Lessons from H1N1," which was published in ASSP's Professional Safety journal in 2011, following the 2009 H1N1 "swine flu" pandemic.
"One of my clients actually said to me, 'You've worked your entire career just for this moment' because I have such an unusual background of both occupational health nursing and safety," says Roy.
With COVID-19 still very much active in the U.S. (and Canada), much of Roy's focus over the next year will be handling the pandemic and looking toward pandemic recovery efforts.
With the ongoing Black Lives Matter movement, another issue ASSP is looking to address is diversity, equity and inclusion in the occupational health and safety profession. In June, former ASSP president Stegall released a statement on behalf of ASSP calling for leaders and citizens to work together to understand and overcome systemic inequities and to protect the safety and health of all Americans.
"I think we have a responsibility to support our broad membership," says Roy. "We do have an opportunity to be more vocal and as you saw from that statement, that was a first step. The leadership of ASSP has since met with BISE to better understand the issue and make further strides in this long-term journey." Blacks in Safety Excellence (BISE) is a common interest group within ASSP. BISE provides networking, mentoring and educational opportunities for Black safety professionals to advance in the field of occupational health and safety.
Roy adds that, alongside recent efforts in the last couple of years, ASSP has been "really focusing on diversity in our volunteer leadership. We developed a diversity statement a couple of years ago that we provided to our nominations and election committee to address opportunities for all volunteer leaders."
She says ASSP set up an online forum where members could say which volunteer roles they were interested in. Now, Roy says, when ASSP does committee appointments, it can look at that list to see who is interested in what role and select people for positions based on that. "We've done that to try and get away from the 'who you know' approach," says Roy.
"I do see us achieving more with diversity, equity and inclusion as we further evolve our efforts moving forward," she says.
Aside from these hot-button issues, Roy wants to focus on two other big issues for her year-long tenure.
The first is total worker health. "Total worker health is actually a next-generation approach to safety and health. I think a lot of people think of it as a wellness initiative, and it's really not," says Roy. "It's a system of policies and programs that integrate a lot of different protections regarding work-related hazards as well as other risk factors for workers."
Roy explains that this concept, coined by the National Institute for Occupational Health and Safety (NIOSH), is really based around the idea of understanding the full breadth of a worker's experience and collaborating to better serve those in the workplace so that they become safer and more productive. This means organizations moving from simply looking into compliance and incorporating management systems best practices with a more comprehensive vision.
The second area Roy wishes to focus on is increasing the value of the safety profession. This may already be changing, as the current pandemic is changing the way people perceive safety professionals and highlighting how important they are.
"What is fascinating to me," says Roy, "is that I've seen on social media a number of safety and health professionals who have commented about the fact that they have started being asked for their opinion — and they weren't before [COVID-19]. So this risk has been identified by senior leadership as something that they really need help with.
"It has been really interesting to see how much more visibility my colleagues are getting in this particular space," says Roy. "And with that visibility, they now have a responsibility to engage with senior leadership. It's a great opportunity that's been handed to us. And it's up to safety and health professionals to take advantage of this opportunity."
This article originally appeared in the Sep/Oct 2020 issue of COS.