Particulate system intended for industrial grinding applications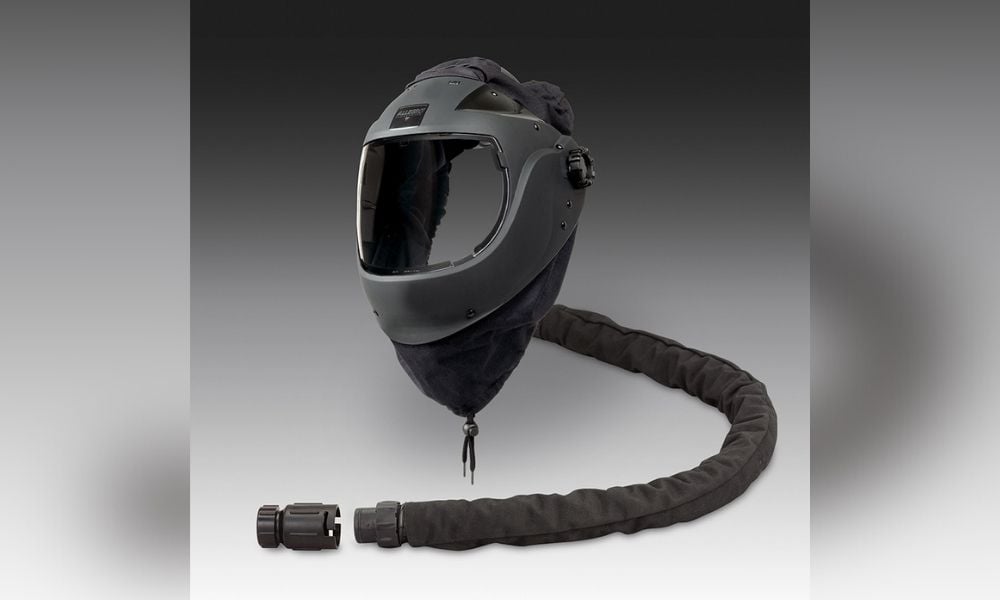 Allegro Industries' new PN 9907-G Series EZ AIR Flex Grinding Air Shield SAR is a particulate system intended for industrial grinding applications where combined respiratory, eye and face protection are required. This grinding shield is available in both low- and high-pressure configurations; and it complies with ANSI Z87.1+ and CAN/CSA Z94.3 for face-shield/eye protection, is CE certified, and NIOSH approved.
Weighing under 0.5 lbs. total, the Air Shield features a large viewing lens that maintains respiratory protection in various work environments. It delivers a constant supply of fresh, filtered air over the user's face; and at an APF level of 25, it creates protective pressure inside the respirator head top keeping away particulates (dust, steel, manganese, stainless steel, chromium, galvanized steel, cadmium, lead and ozone).
The Air Shield is made from flame retardant Dupont® nylon that withstands extreme cold and heat. It is large enough to accommodate safety glasses and features an adjustable and durable Pera-Lok ratcheting head gear with replaceable sweat band.