Helps improve air circulation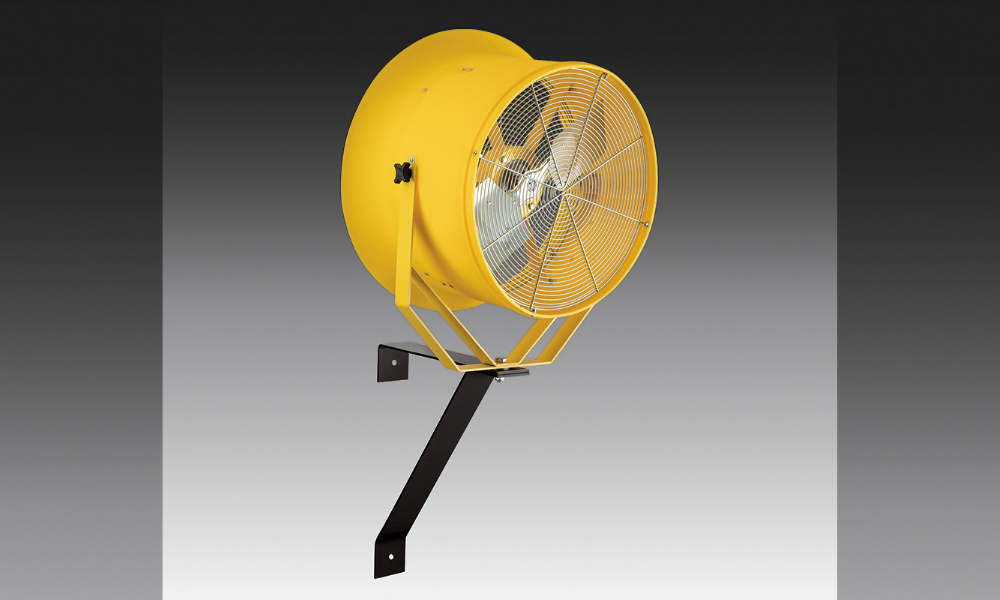 Allegro Industries' new High Output Fans (PN 9541-18 and PN 9541-22) are designed to withstand tough working conditions in industrial settings and warehouses. The heavy-duty, high-impact LLDPE housing is a vibrant yellow color is good for indoor or outdoor use. The fan provides 360° turn radius and 130° tilt angle to push air where it's needed. Available with optional metal swing arm or wall mount brackets.
These rugged High Output Fans are available in two sizes: 18" (PN 9541-18) with 3 blades, and 22" (PN 9541-22) with 2 blades. They are constructed of high-impact linear low-density polyethylene (LLDPE) with zinc-plated steel grills. The fan blades are made from corrosion-resistant aluminum engineered for maximum air velocity and smooth, quiet operation. The yoke bracket and motor mount are made from powder-coated steel and the Venturi style inlet helps to create an even column of non-disturbed air flow. Product is shipped completely assembled. The ½ HP motor is UL recognized, and CSA certified. Voltage/Hz: 115V-230V AC, 60 Hz. Max RPM is 1725 and requires 5 Amps.