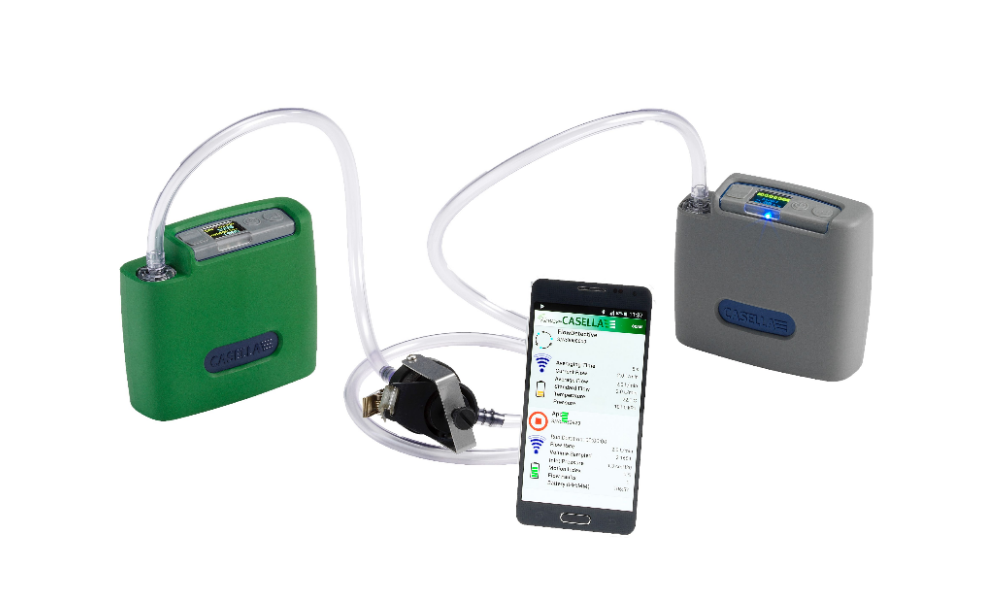 Casella is offering a free Flow Detective Plus calibrator with the purchase of its VAPex Pro or Apex2 Plus/Pro kits to improve air sampling accuracy and traceability.
The Flow Detective Plus is an electronic air flow meter calibrator, designed to measure the flow of air sampling pumps to within 2 per cent accuracy. This robust solution can calibrate within airflows of 20mL/min to 5,000 mL/min to ensure correct flow. Compatible with Casella's pioneering Airwave App and Bluetooth connectivity, calibration results can be sent via email, ensuring improved traceability and pump calibration procedures.
As well as detecting air flow, the Flow Detective Plus is capable of measuring pulsation, indicating if the air flow pulsation exceeds 10 per cent for true confidence in the integrity of samples. When used with the Casella Apex2 or VAPex air sampling pumps, the Flow Detective Plus can achieve closed-loop automatic calibration, eliminating manual input.