Line of signalling devices to increase levels of ambient light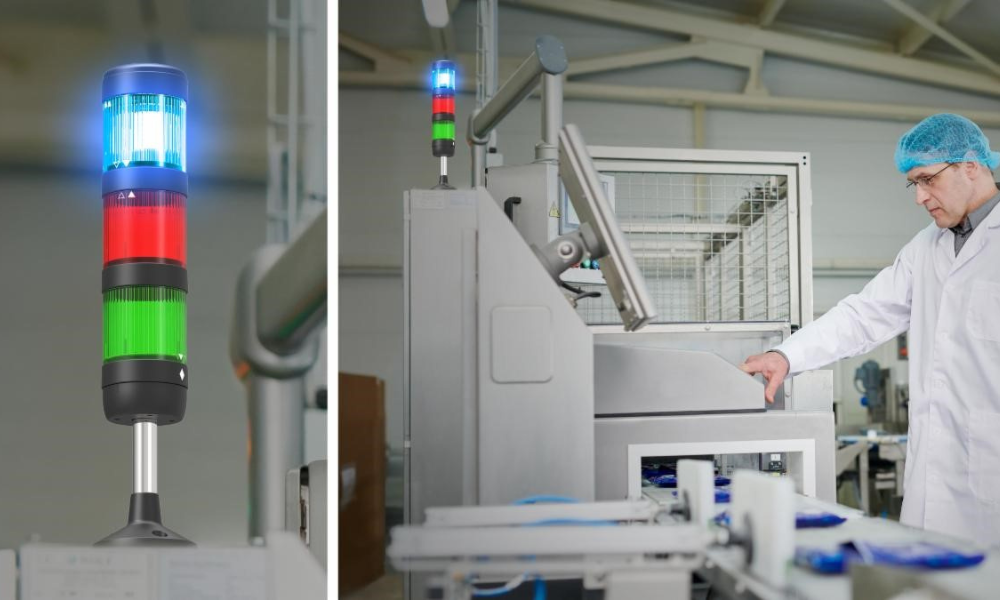 Pfannenberg, Inc., a manufacturer of thermal management and signaling technologies, highlights the INTENSE BR50 Series Stacklight™. The new INTENSE BR50 Series Stacklight features an online configuration tool that make it easier to design a simple stack light and provide a manufacturer's suggested retail price (MSRP) and the resulting bill of materials.
The LEDs offer high visibility and a slim design (ø 54 mm). The INTENSE BR50 LED's heightened luminosity is further amplified by the internal prisms' impact-proof, heat-resistant, and dust-proof polycarbonate lens, which is easily identified from all sides.
INTENSE BR50 Stacklight's easy-to-assemble component architecture supports up to five interchangeable modules. They are available in several custom configurations, with up to five color segments independently actuated and a sound module that provides a distinctive audible warning for sensitive applications. Users can select from BR50 LEDs for continuous or blinking operation, as well as high-visibility flashing xenon tubes. The INTENSE BR50 Stacklights also offer easy integration into an AS-Interface bus system.