New SmartFit products can easily be adjusted to fit an individual's ergonomic comfort needs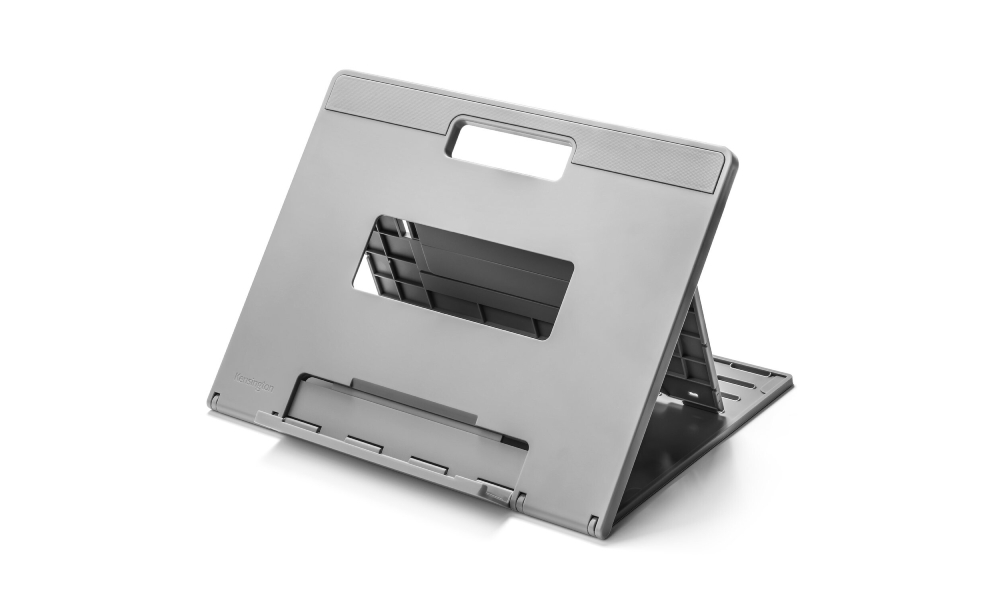 Kensington is introducing new SmartFit ergonomic products that allow users to find their optimal workstation accessory settings.
Kensington's patented three-step SmartFit system incorporates color-coded settings that make finding the right adjustment simple, and can be adjusted to provide a range of users with an ergonomic computing environment.
Kensington's line of SmartFit Easy Riser Go stands combine the ergonomic benefits of raising or lowering screen height with the technological benefits of increased air circulation for laptops or tablets. The height adjustable and portable riser is available in two sizes — the larger riser supports up to 17" standard and gaming laptops, and the more compact riser supports up to 14" laptops or tablets. Anti-slip foot pads prevent the stand from sliding forward, padded inserts provide a secure fit, and the slim foldable design is made for travel.
The SmartFit Clamp-On Keyboard Drawer helps users create a more comfortable typing position for wrists and forearms, save space, and keep work areas clutter-free. It installs in minutes without tools, won't damage the surface, and has three height adjustments.