The new BradyJet J2000 Color Label Printer is a compact on-demand, mid-volume inkjet...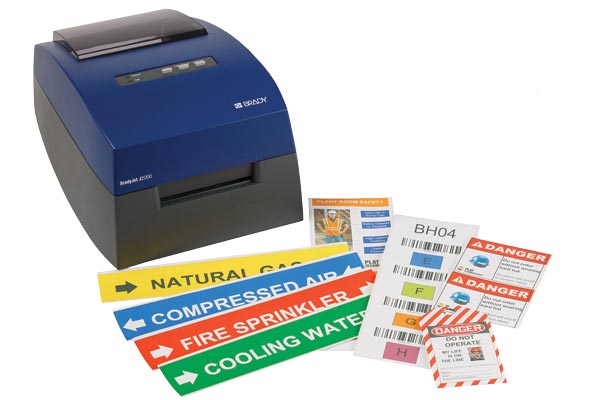 The new BradyJet J2000 Color Label Printer is a compact on-demand, mid-volume inkjet solution for creating photo-quality colour labels in a single pass. The printer provides impactful identification with more than 16 million colour options for labels, and efficient printing keeps the workplace running smoothly. Companies can also save on costs and space because the printer allows for custom identification in a small footprint without the high cost of outsourced printing.
There are three types of performance materials that can be printed using Brady J2000 printer: self-adhesive vinyl, self-adhesive polyester and non-adhesive polyester tags. All three rip-resistant materials feature a specially-formulated topcoat for improved durability, enhanced colour and better label appearance. The topcoat protects from smudging and harsh conditions.
The label materials are tested to withstand exposure to liquids, alcohol and chemicals, as well as indoor fluorescent and UV lighting.
As opposed to black and white, colour provides more impactful communication that can improve safety and reinforce training, Brady says. The BradyJet J2000 can quickly and easily create any colour needed for custom identification that is specific to any facility.
"When you use colour in your identification, you get improved learning comprehension and improved clarity so you can create a safer and more productive work environment," Brady says.
With a variety of possible colour combinations, users can easily create identification labels for every area and need in a facility, including: arc flash, WHMIS, safety and facility, pipe markers, lockout and inventory.
The BradyJet J2000 offers fast print speeds and 4800 dpi print resolution.