Streamlined profile offers maximum comfort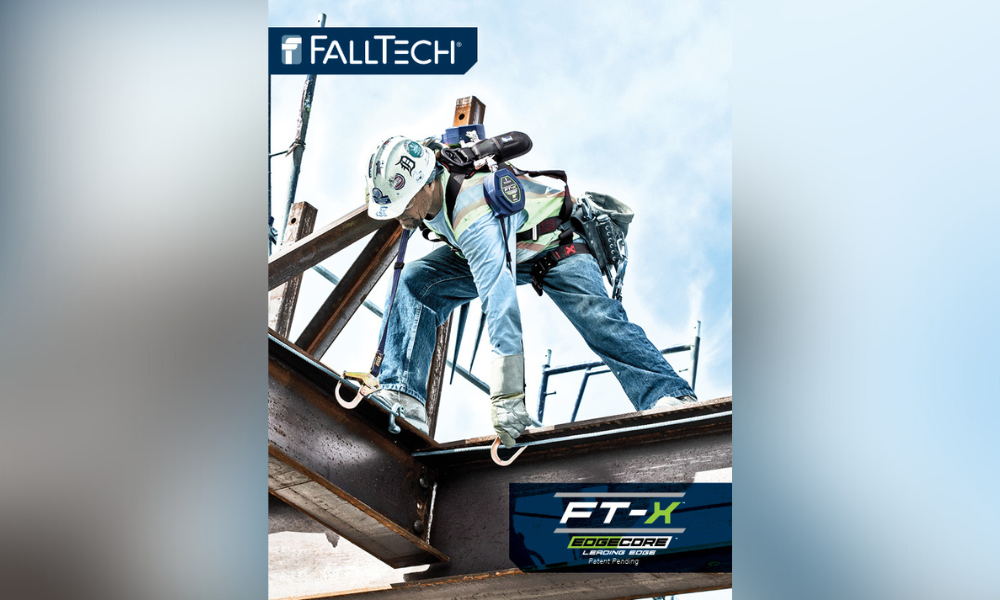 The new FallTech 8' FT-X™ EdgeCore™ provides a level of comfort accomplished from its streamlined profile that it rests high and tight on the back for maximum comfort. The self-retracting lifeline is lightweight and comfortable to wear, and meets the ANSI Z359.14-2021 Class 2 Leading Edge Standard.
The EdgeCore™ synthetic lifeline that delivers lifeline protection while reducing weight by 40 per cent compared to 3/16" steel cable typically used for SRL-P's. Moreover SpeedLink™ permits field replacement of an 8' FT-X™ EdgeCore™ twin retractable if it does not pass inspection before use. With SpeedLink™, you just replace the retractable.