Company says guardrail is quick and easy to install on roofs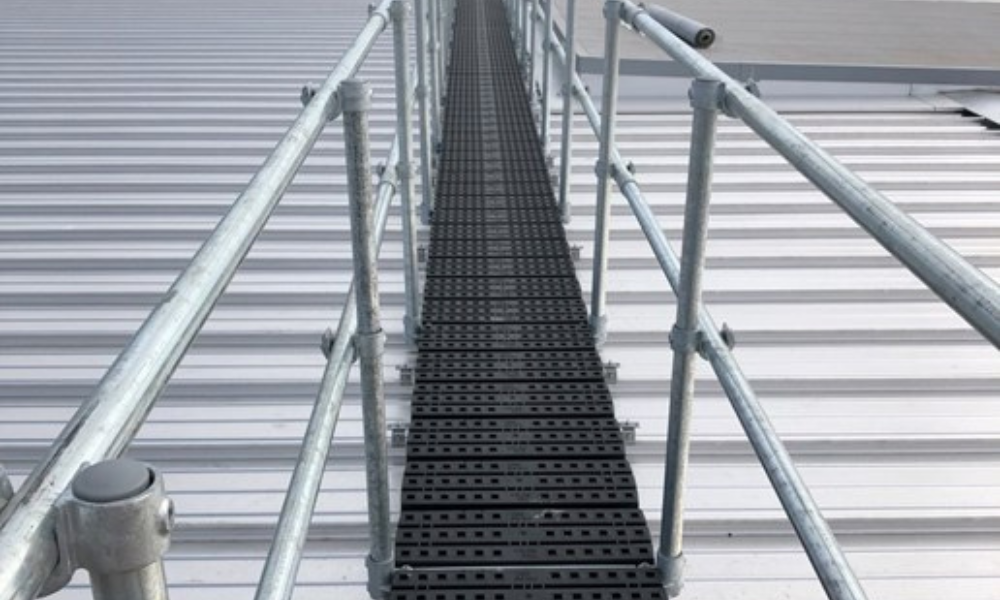 The Kee Walk with guardrail system is a fall protection solution consisting of walkway and guardrail which can be installed quickly and easily on a wide variety of roofs. It is a compliant approach to guardrail protection and eliminates the fall hazard typically present when workers are exposed to an unprotected edge.
With adjustable step sections and the ability to traverse a roof across the slope, Kee Walk has the inherent flexibility to ensure safe access to all. It can also be used in conjunction with our range of steps, platforms, and step-overs.
Kee Safety says a walkway with guardrail is the most preferred fall protection system as dictated in the hierarchy of control measures; it provides the highest level of collective fall prevention for roof access and work at height.
Kee Walk walkways can provide a defined and secure route across the roof keeping users safe from the associated hazards when working at height without the need for fall arrest personal protection equipment (PPE) or harnesses.