Provides personal fall protection for one or more workers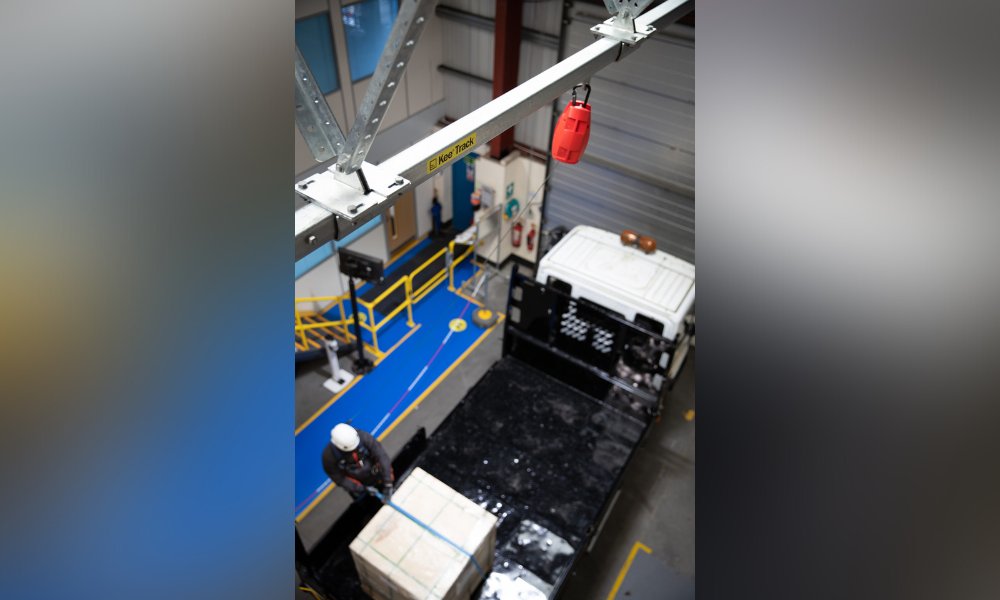 Kee Safety, Ltd has announced the introduction of the Kee Track overhead anchorage system to provide personal fall protection for one or more workers performing tasks from heights in a wide range of commercial and industrial facilities. Kee Track stops a fall with a shorter drop to reduce the chances of a worker injury or damage to sensitive equipment, according to the company.
Kee Track is ideal for use in many applications. These include loading and unloading vehicles, aircraft, rail, and truck maintenance, servicing and repairing machinery and equipment, building and façade maintenance, and other tasks performed at working height in the transportation and distribution, manufacturing, and commercial facilities industries.
The new Kee Track system consists of 3-meter sections of rigid rail supported by mounting brackets and hangars affixed with clamps and connecting components. It can secure to beams, trusses, and concrete for virtually any roof, and works with columns, rafters, and bracings of primary steelwork and the purlins of secondary steelwork. A retractable fall arrest block attaches to a smooth gliding traveler for each user. Systems can be configured parallel or perpendicular depending on the configuration and needs of the facility.
Standards and codes met include CSA Z259.16 for Design of Active Fall Protection Systems and CSA Z259.22 for Self-retracting Devices