Arch adjustable insole could improve workforce foot health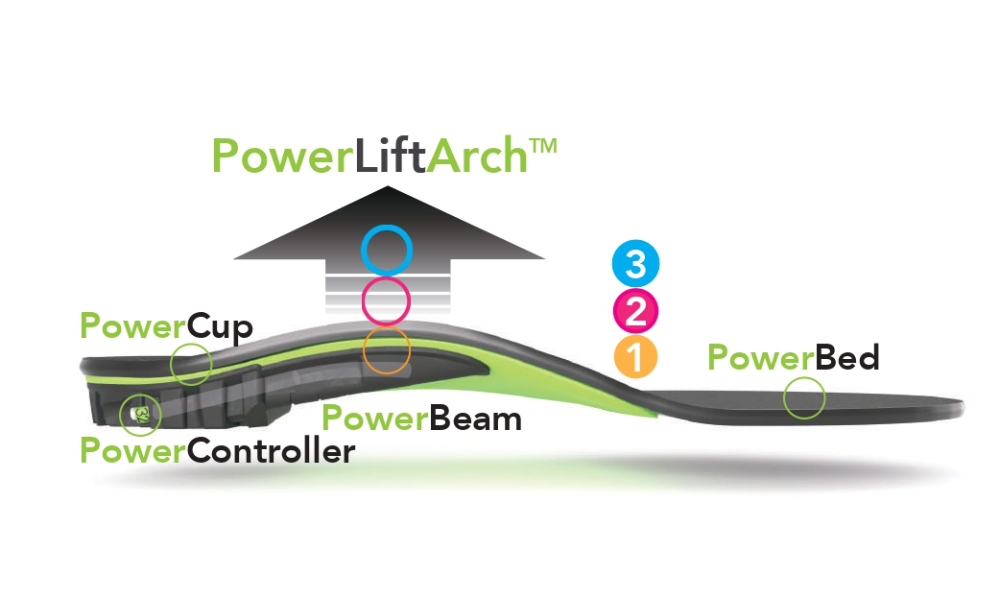 Culminating years of research and development, Alliance Design & Development Group (ADDG) has created orthotics with arch control technology. SelectFlex insoles help prevent the many ailments that often afflict those who work on their feet all day.
SelectFlex PowerController dynamically lifts the foot into alignment with the body, corrects abnormal pronation and conforms to individual arch geometry within three selectable support settings that can be different for each foot or type of activity. The PowerLift Arch suspension system and PowerBeam arch lifting technology duplicate impact absorption of spring ligaments, mitigate downward compressive forces and release energy back to the body throughout the gait cycle.
SelectFlex also features the PowerCup, which holds the heel in a soft durometer that cushions impact and dissipates walking pressures. The SelectFlex PowerBed adds three extra layers – a medical-grade ergonomic shell and composite memory foam footpad, wrapped in an antimicrobial, deodorizing, moisture-wicking, low friction fabric cover.
SelectFlex offers the workforce population personalized comfort, pain relief, injury prevention and energy restoration, which translates to decreased worker's comp claims, reduced insurance premiums, less missed workdays and higher productivity for employers.