Bringing comfort, durability and performance to safety shoes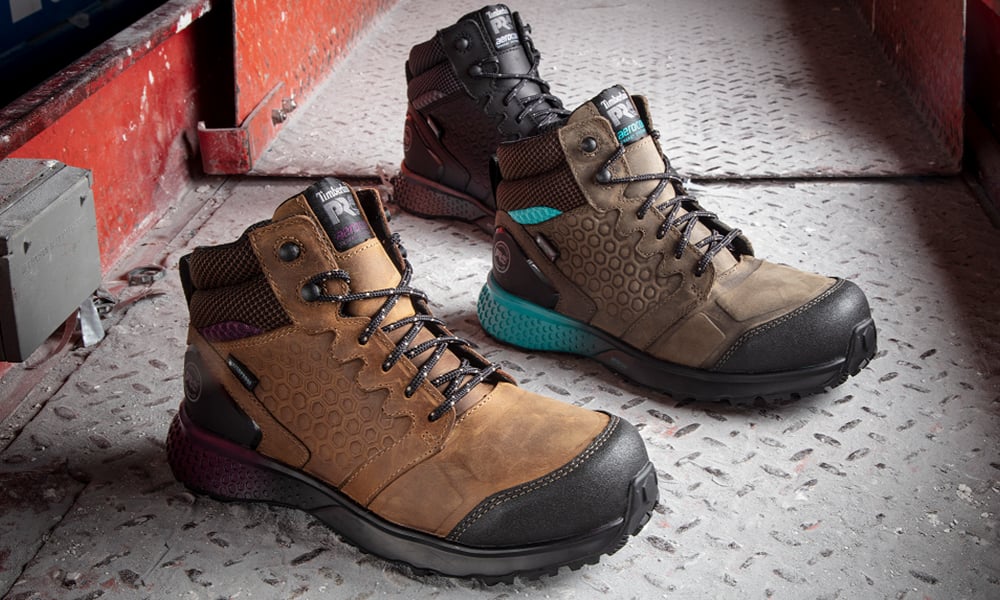 BASF's polyurethane (PU) and thermoplastic polyurethane (TPU) are key components powering the innovation for industrial workers in the new Timberland PRO Reaxion safety shoe. The Reaxion safety shoe features Timberland's proprietary Aerocore Energy System, fusing together the comfort and flexibility of an athletic shoe with the performance and durability of a work boot.
"We wanted to give workers a new experience. A safety shoe that is just as comfortable and appealing as their favorite athletic shoes, but provides the energy return needed to keep them going during the workday," said Bert Spiller, vice president of product creation at Timberland PRO. "We needed help to make that happen and BASF was the right partner for the job."
The Aerocore Energy System is comprised of three layers: The Anti-Fatigue Technology footbed, a foam midsole and a non-marking outsole. The layers work together to provide superior energy return, comfort and grip. These features lead to an especially versatile work shoe, making the Timberland PRO Reaxion useful for indoor work such as warehousing and manufacturing, as well as outdoor jobs in construction and other fields.
BASF's Elastollan TPU is featured in the outsole because of its good anti-abrasion and traction performance. Elastopan high-rebound PU foam is used in the midsole and insole to offer all-day support and comfort. BASF was able to tailor the formulation of the PU on the molecular level to give the Timberland PRO team the performance they needed for their new Reaxion safety shoe.
"BASF has over 40 years of experience in the footwear materials segment and this collaboration with Timberland PRO shows how important chemistry and design are in driving the future of safety shoe performance," said Mark Zhu, Market Segment Manager for Footwear, Sports and Leisure, BASF Performance Materials.