Available in two styles and three colourways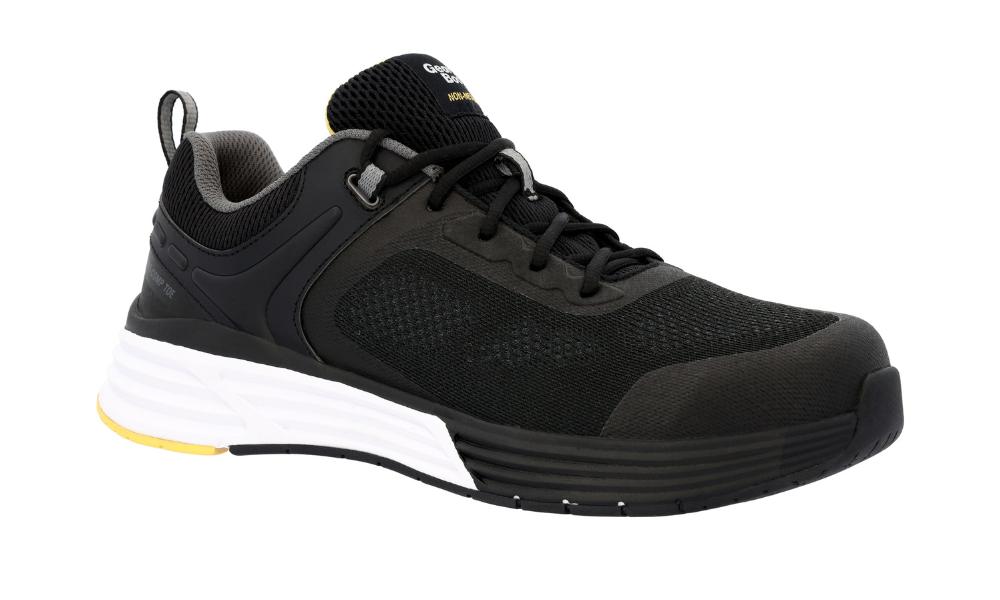 Georgia Boot is launching its new DuraBlend Sport collection. The collection will feature two styles and three colourways. The Men's Low Athletic shoe is offered in Black/Yellow (GB00541), Black/Black (GB00542) and Black/Green (GB00543). The Men's Hi-top Athletic is offered in Black/Black (GB00544).
These styles can be worn for tasks such as warehouse work and function as heavy-duty athletic shoes. The different styles give the wearer a choice for added ankle protection. Each style is equipped with Composite NanoToe TM safety toe, abrasion-resistant DuraBlend midsole for excellent rebound and responsive comfort and oil and slip-resistant rubber outsole.