New style will launch in Fall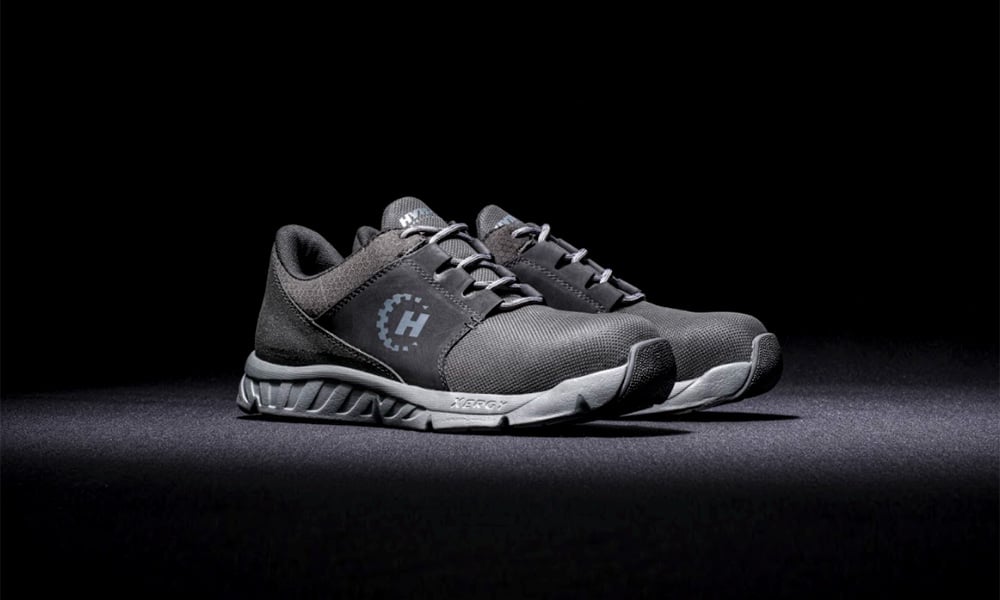 HYTEST Footwear's new Annex Athletic shoe feature the company's own TecTuff as well as a leather upper.
The Nano Toe Leather Athletic model also has moisture-wicking mess lining, a massaging foam footbed and Annex's propriety Xergy anti-fatigue foam midsole, which absorbs shock and returns energy.
As with its other shoes, the new Annex Athletic model also features an oil & slip resistant rubber outsole.
The new style is set to launch on September 9th.
Annex launched a similar model in Spring, with many of the same features but with an additional metatarsal guard.
The proprietary Terrapin Internal Metatarsal Guard is designed with an outside shell to deflect energy away from the foot and increase comfort for the wearer.