KEEN Utility introduces the next generation of safety sneakers for a new class of worker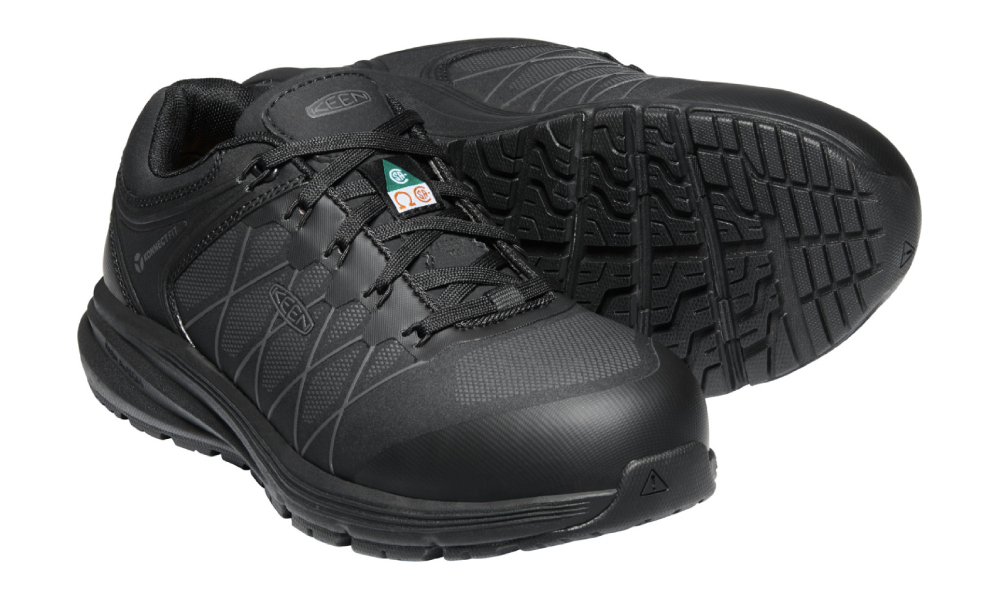 This spring, KEEN Utility is introducing their latest innovation in indoor safety footwear. The CSA-certified Vista Energy is a work shoe built to perform in the rigorous and fast-paced indoor manufacturing environments where speed, agility and comfort are key.
For men and women who work long hours standing and walking on hard surfaces, safety footwear offering the best in cushioning support is a top priority. KEEN Utility's CSA Vista Energy series features ​KEEN.ReGEN, a lightweight performance cushioning midsole that returns 50 per cent energy with every step.
The shoe was also designed to include KEEN's KonnectFit heel capture system.
The sneakers feature asymmetrical carbon-fibre toes that are 15 per cent lighter than steel, and incorporate a flexible, non-metallic puncture-resistant midsole plate.
The CSA Vista Energy series is constructed with a non-marring, two-layer mesh upper to increase breathability and airflow within the shoe. The shoes have an oil- and slip-resistant outsole with water-diverting channels, maximizing surface area contact and improving traction to reduce the risk of slips and falls.
The CSA Vista Energy series is available in both men's and women's silhouettes. The new Vista Energy series will be available in a breathable mesh low version and another low height option, Vista Energy XT, with a synthetic upper offering more abrasion-resistance for both men and women. The Vista Energy series will be available in Canada and the U.S. in early 2021 for select retailers and online for $160 CAD.