There are various G7 devices to suit different needs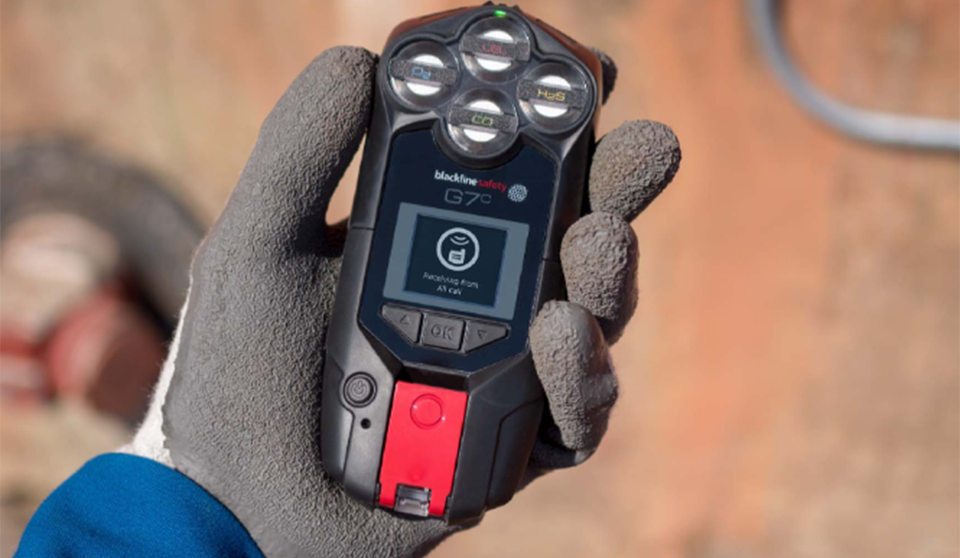 G7 devices constantly stream situational data to the Blackline Live safety platform. The safety status of every team member is visible at a glance, and should something happen, identify where to send help and how to prepare first responders for the scene. Choose to be notified by call, text or email in the event of an incident, or allow the Blackline Safety Operations Center to manage every alert.
G7 Insight is a fully-integrated gas detection program. Replacing conventional 'beep-and-flash' gas detectors, G7 Insight bundles feature configurable plug-and-play gas sensor cartridges with a live compliance dashboard and automated reporting. Needing only a few minutes of connectivity each shift, G7 Insight automatically communicates all gas detection and compliance data recorded throughout a shift to the Blackline Safety Network.
There are various G7 devices to suit different needs, including the G7c/G7x Standard, Single-Gas, Multi-Gas Diffusion and Multi-Gas Pump. The range also comes with accessories and additional gadgets such as the G7 Dock, Location Beacon, etc.