Features global coverage on 350 mobile networks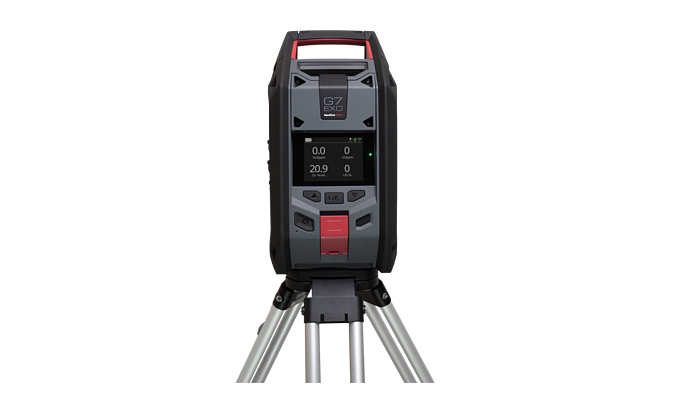 Blackline Safety's new G7 EXO gas sensor is connected through 4G directly to the Blackline Cloud. It features global coverage on 350 mobile networks across over 100 countries.
Featuring internal multi-constellation satellite (GPS and Galileo) and location beacon technologies, EXO confirms that it has set the correct location and is ready for us.
For deployments beyond the reach of cellular networks, G7 EXO features optional satellite connectivity for true last-mile safety monitoring. Plus, it has a 100-day battery life.
G7 EXO features a three-year warranty and includes a three-year system access service plan. Blackline offers an extended warranty, extensions to system access service and the option of real-time services.
The G7 EXO has a stainless steel base plate that supports several methods of mounting, including Blackline Safety's survey tripod, low-base tripod and universal mount for scaffolding, poles and walls with a die-cast aluminum frame and rubberized bumpers.
G7 EXO features the option of a four-channel remote sampling pump. With one area monitor, EXO enables businesses to remotely sample up to four confined spaces or remote locations sequentially, with up to 30m (100 feet) of tubing.