Blackline Safety has launched a "push-to-talk" capability for its G7c personal gas detector...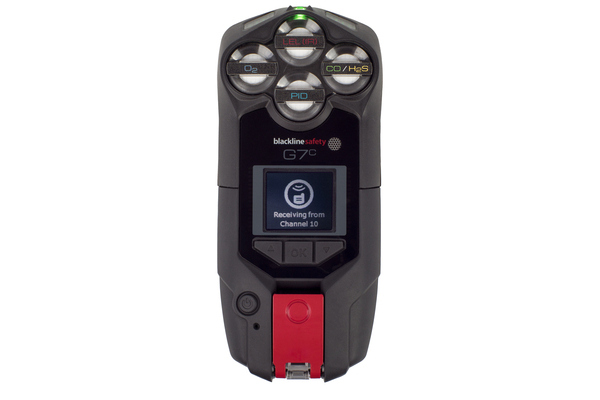 Blackline Safety has launched a "push-to-talk" capability for its G7c personal gas detector. With the push of a button, employees can use a single device to collaborate with co-workers just like a traditional walkie-talkie.
"After listening to dozens of customers in energy, telecom, utilities and aerospace sectors, we are the first to bring to market the tool that industry is asking for — a gas detector with built-in two-way radio," said Sean Stinson, vice-president of sales and product management at Blackline Safety. "
Push-to-talk communication is the latest addition to Blackline's G7 platform that leverages integrated cellular communications, connecting employees to the Blackline Safety Network and a live safety monitoring team. No matter if it's a gas leak, injury or health event, G7c automatically notifies monitoring personnel, triggering a real-time emergency response directly to the employee's location. With push-to-talk, Blackline has expanded its G7 program in a new direction that significantly improves employee efficiency and productivity, the company says.
Rather than the usual 16 or 32 channels offered by many conventional two-way radios, G7c push-to-talk delivers 100 channels for communication between teams, across facilities and even between different countries — all without need for Wi-Fi or other infrastructure. G7c devices work right out of the box, automatically connecting to wireless networks in over 100 countries.
The G7c is priced at US$489 and push-to-talk with gas detection service plans start at $30 per month.
Push-to-talk radio calling is part of Blackline's G7 Insight gas detector program that replaces traditional "beep-and-flash" gas detectors with a connected solution. This new program includes a G7c device, Blackline's cloud-hosted user portal, an online regulatory compliance dashboard and Blackline Analytics software.