Company says helmet features new technology to keep workers protected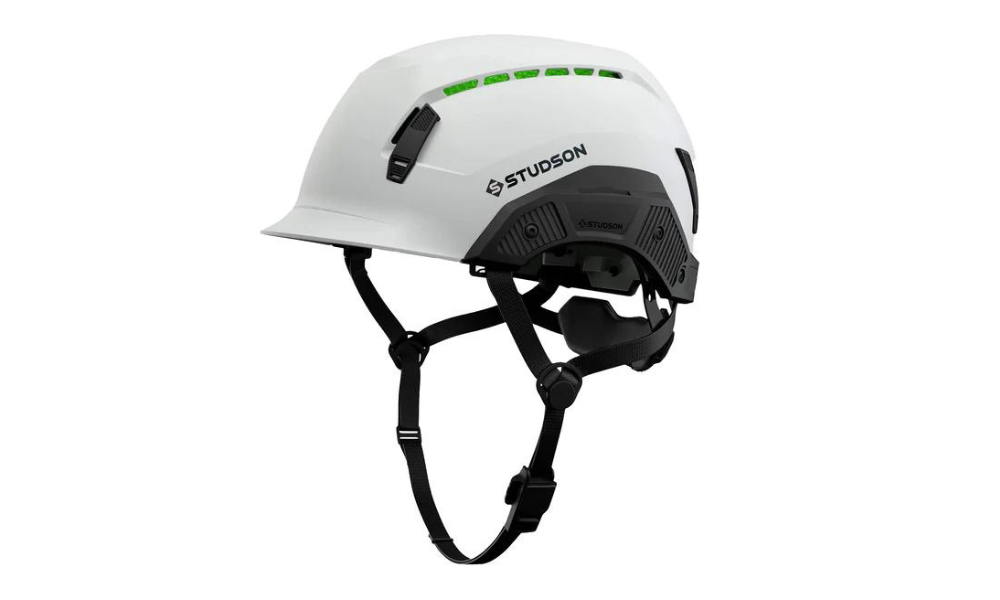 STUDSON has releases its SHK-1 industrial safety helmet, which the company says will redefine head protection standards. This helmet combines state-of-the-art components from the world of gravity sports, marking a new era in industrial safety.
Crafted exclusively for industrial trades, the SHK-1 incorporates an array of innovative features. Designed to withstand impacts from all sides, the Type II certified helmets comply with ANSI Z89.1-2014 and meets the European standard EN 12492:2012.
It boasts superior breathability and impact protection, making it ideal for professionals working outdoors. The rear dial ensures a secure fit, allowing for easy adjustments as needed throughout the workday.
The SHK-1 features Koroyd® welded tubes, the helmet's cutting-edge technology instantly absorbs maximum force upon impact, shielding your skull and brain from potential life-changing injuries. Additionally, the Brainshield® by Shield-X® system minimizes brain twisting and compression during angled impacts, significantly reducing the risk of concussions.
Equipped with the twICEme® integrated chip, the SHK-1 enhances safety by storing emergency contacts and crucial medical information. First responders can swiftly access vital data, making informed decisions when every second counts.