Antimicrobial additive on shared surfaces makes earplug dispensing cleaner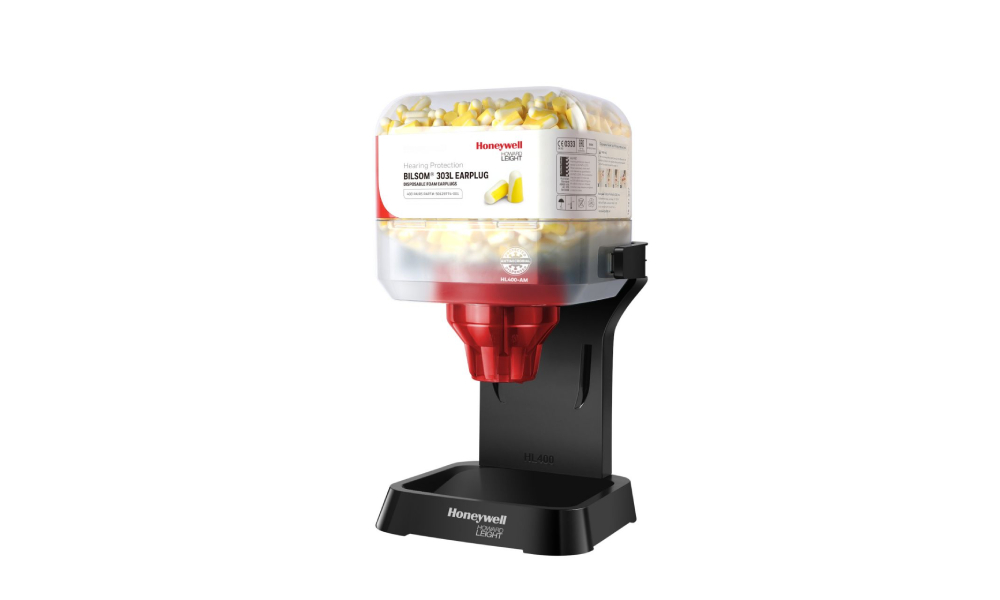 The Honeywell HL400 Antimicrobial-Protected Dispenser has a built-in antimicrobial additive that releases slowly and prevents the growth of microbes that may degrade the integrity of the dispenser. The antimicrobial agent is added to the resin as the parts of the dispensers are being molded and releases slowly over time, making the surfaces cleaner.
"Worker safety is at the heart of everything we do, and we are offering workers a cleaner method for getting their hearing protection," said Marc Kirsch, product manager for hearing protection, Honeywell. "We treated the shared-use parts of the dispenser with silver ions to provide operations and workers with an enhanced level of cleanliness in the workplace. This helps companies implement more stringent cleaning protocols at their job sites."
The dispensers provide earplugs individually, and due to the specially created design, all earplugs will sit in the tray, reducing waste and driving cost savings.
The new dispensers are easy to install, use, refill and are compatible with all Howard Leight foam earplugs, including MAX, MAXLite, Laser Lite, FirmFit and Xtreme. They can be wall-mounted or placed on flat, level surfaces such as countertops.
The device can be placed on flat surfaces and is easy to install, which eliminates the need to drill new holes. It features a durable, recyclable plastic canister with multiple earplug refill options.