ISOtunes PRO are earbuds by Haven Technologies that use Bluetooth technology...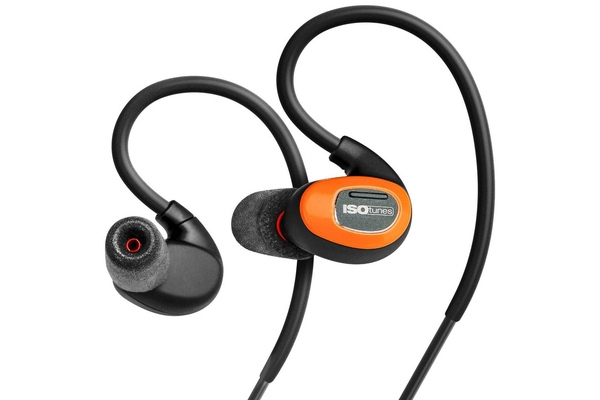 ISOtunes PRO are earbuds by Haven Technologies that use Bluetooth technology to deliver sound, eliminating headphone cords. ISOtunes PRO are ideal for people who work in environments that require hearing protection but also allow music, such as lawn maintenance, light duty manufacturing or assembling and woodworking.
The company partnered with the world leader in earbud tips, Comply Foam, to create "the best noise isolation experience while ensuring incredible comfort from the soft memory foam," said Haven Technologies. A custom-fit memory wire comfortably wraps around the user's ear for a unique and secure fit. Built-in noise cancellation technology eliminates solid state noises like engines and mowers for clear calls in loud environments. Users can appreciate their music in peace and quiet, no matter how loud the environment, said the manufacturer.
ISOtunes PRO earbuds are tested to safety industry standards and are proven to block outside noise. They are approved in accordance with ANSI S3.19-1974 specifications. As such, they meet requirements from the Occupational Safety and Health Administration (OSHA) and the National Institute for Occupational Safety and Health (NIOSH) in the United States to be used as hearing protectors in the workplace. When used as directed, ISOtunes PRO offers a noise reduction rating (NRR) of 27 dB.
Haven Technologies is also committed to protecting users' hearing. More than 25 million Americans suffer from noise induced hearing loss (NIHL), many of whom have been exposed to excessive noise at work. The earbuds' signature SafeSound technology ensures the user's hearing won't be damaged, even when used at maximum volume for the full battery life duration. The earbuds are water and sweat resistant and boast a 10-hour battery life.