Sensor options quickly alert workers to exposure of toxic gases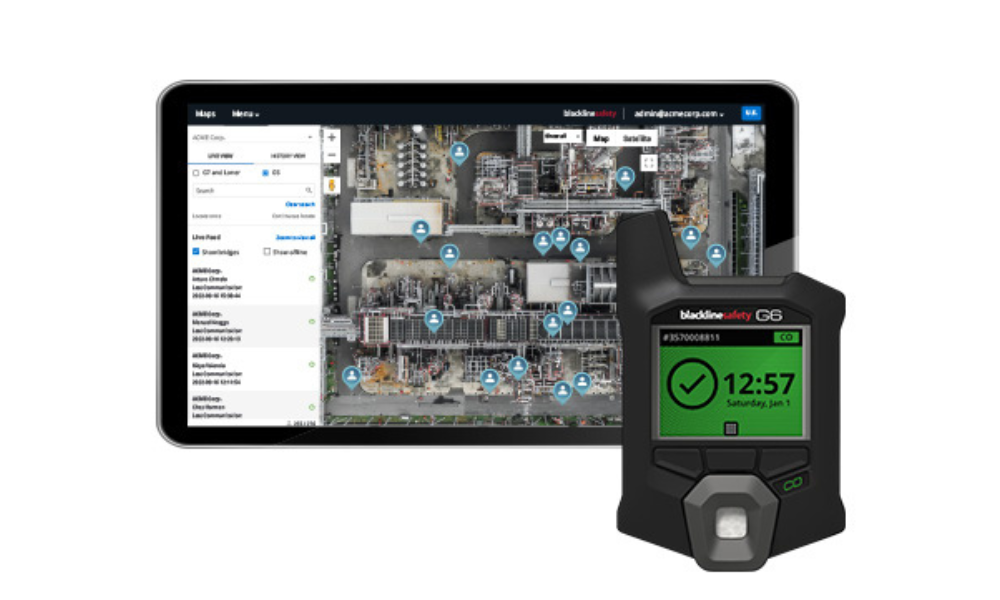 Blackline Safety Corp., a leader in connected safety technology, has launched a new connected wearable to transform single-gas detection.
The all-new G6 personal gas detector offers fast incident response time and a more efficient way to manage safety and compliance. Through the G6, industrial organizations can fully harness real-time vital safety data for the first time in scenarios where disposable, traditional beep-and-flash detectors are commonly used.

Built-in capabilities of G6 include:

Connectivity
Proven direct-to-cloud cellular connectivity that works straight out of the box.
Complete safety management through the Blackline Live software portal, with the ability to view an entire fleet of devices from a single screen and deliver automatic, over-the-air firmware and configuration updates.
Improved incident response time supported by real-time notifications and GPS mapping to quickly locate workers and devices and understand what's happening on the ground as incidents unfold.
Trustworthy gas detection and powerful analytics
Sensor options to quickly alert workers to exposure of toxic gases, including hydrogen sulfide (H2S), carbon monoxide (CO), oxygen (O2) and sulfur dioxide (SO2).
Higher precision short-term exposure limit (STEL) monitoring.
More accurate data that reduces false alarms and drives powerful reporting and analytics to get ahead of safety risks.
Longest-lasting device life
Long-life rechargeable battery that lasts up to one year.
Ability to quickly locate devices when lost or stolen.
Device life of up to four years, double the life span of competitive models.