Personal safety app offers the ultimate lone-worker protection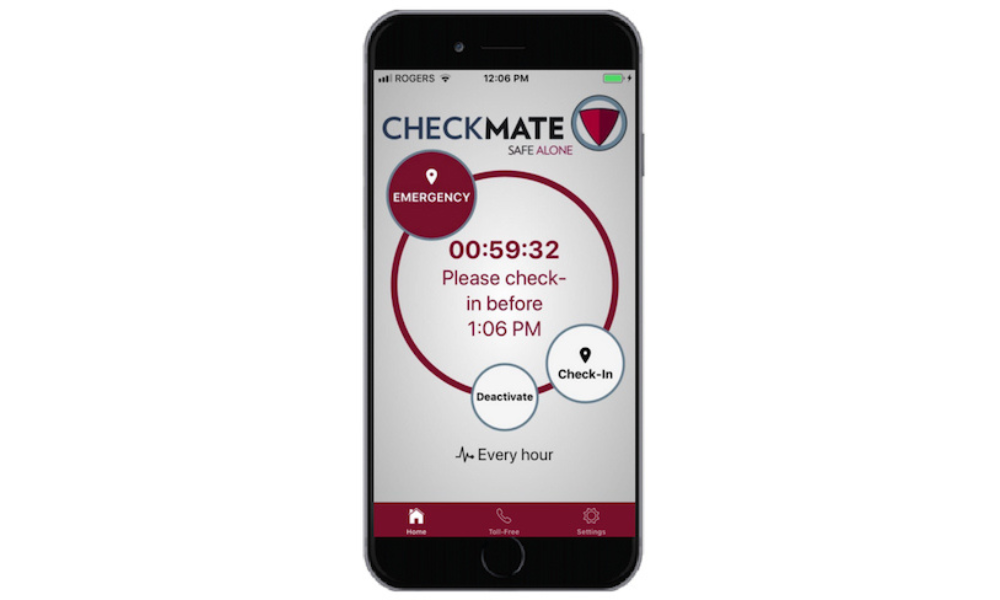 CheckMate Safe Alone is a personal safety app that offers the ultimate in lone worker protection available to both Apple and Android users.
If an emergency occurs, lone workers can trigger an emergency alarm to notify ProTELEC's Emergency Monitoring personnel instantly. Location coordinates are sent with the alarm and updated when the phone location changes.
Features include:
Safety checks are controlled with the push of a button. Simply open the smartphone app and click 'Activate'.
Check in with the tap of a button.
Proactively check in to confirm your safety and reset the clock.
With each check-in, the location coordinates are collected.
After each check-in is confirmed, the next check-in time is displayed, and reminders occur via pop-up notifications.
A team of highly trained professionals are always working to ensure that your lone workers' safety is being monitored. If a check-in is missed for any reason, after three minutes our automated system will call the employee, who enters their 4-digit PIN to confirm they are safe.
Should the second check-in attempt be missed as well, an alarm is sent to an Emergency Monitoring Centre, and an operator will attempt to call the person. If this goes unanswered, ProTELEC operators immediately notify the proper parties to ensure that the lone worker or worker in isolation is out of harm's way.