Effective against SARS-CoV-2 with a 60-second contact time on hard, non-porous surfaces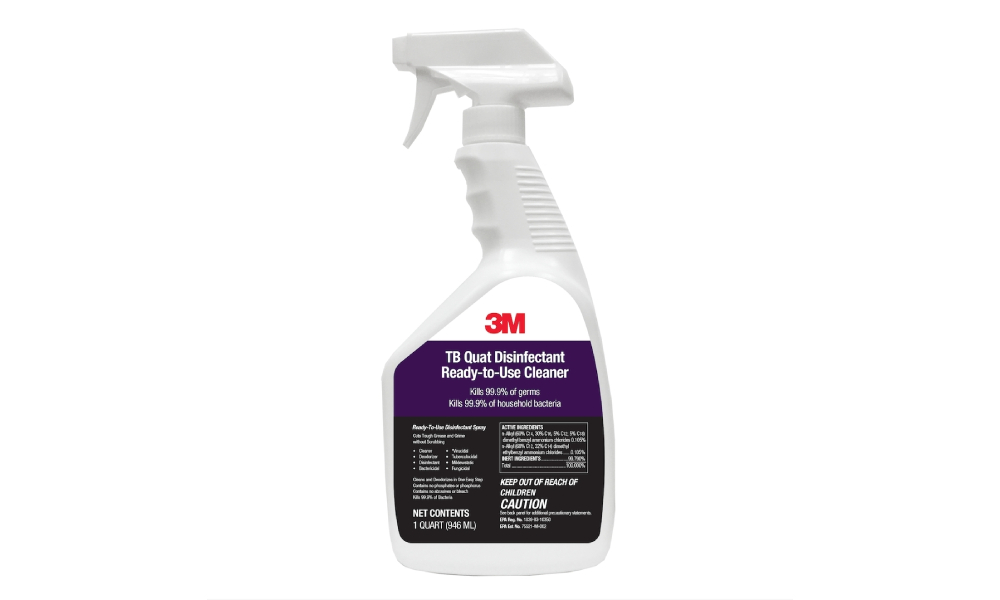 3M's TB Quat Disinfectant Ready-to-Use Cleaner is now available in a convenient spray bottle for consumer use throughout the entire home.
"As a leader of products designed to support home care and wellness…we're really proud to offer our consumers a disinfecting solution proven to effectively combat the virus that causes COVID-19 in just one step," said Beth Edinger, vice president of 3M's Home Care Division. "We believe that a clean home changes everything, and this is especially true amid the current pandemic."
3M's TB Quat Disinfectant Ready-to-Use Cleaner is a general non-acid cleaner and disinfectant that kills 99.9% of germs and household bacteria. Containing no abrasives or bleach, it is formulated to disinfect hard, non-porous surfaces, including floors, walls, metal surfaces, stainless steel surfaces, glazed porcelain, glazed ceramic tile, plastic surfaces, bathrooms, shower stalls, bathtubs and cabinets. It may also be used in the kitchen on counters, sinks, appliances, and stovetops; a rinse with potable water is required for surfaces in direct contact with food.